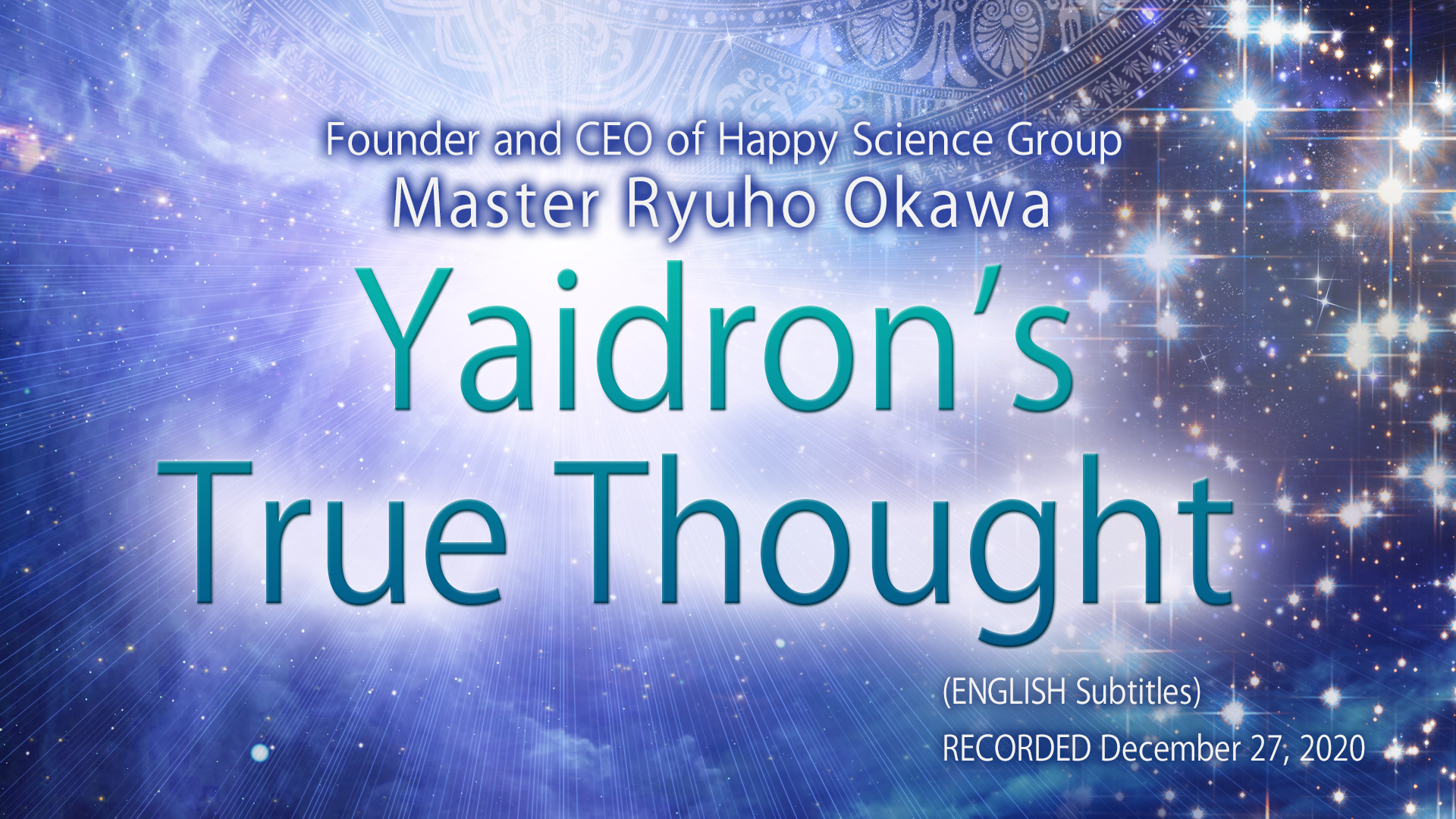 Category: Spiritual Message
Recorded: December 27, 2020
Available at branches, local temples, main temples
Time to fight the darkness "With Savior"!
Yaidron, who has a bird's eye view of the entire Earth from space, gave us his outlook on the future of the Earth as of the end of 2020. In addition to the virus, what does China have in store for the people on the road to the Great Depression and the destruction of civilization?
【Specifically Recommended to…】
Not only Happy Science members, but also supporters of HRP, those who watched the El Cantare Celebration Lecture "With Savior," those who want to know the outlook for Japan and the world in the next year and beyond, etc.
【Recommended Kyouten, songs, etc. related to this lecture】
"Spiritual Reading of Novel Coronavirus Infection Originated in China"
"Mizu no Kakumei (The Water Revolution)"
"THE THUNDER – A Composition for Repelling the Coronavirus -"
"THE EXORCISM – Prayer Music for Repelling Lost Spirits -"
Kigan "Prayer for Defeating the Infection of Novel Coronavirus Originated in China"