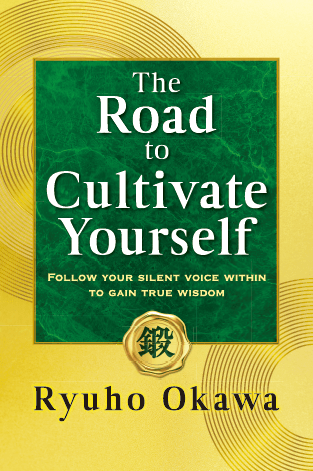 Put down your phone and learn how to follow your silent voice within in serenity to gain true wisdom.
Becoming introspective and contemplative is essential for our soul growth.
Author of The Strong Mind, Ryuho Okawa guides us to the path to self-mastery to persevere and thrive in this age of uncertainty.
We are now entering a time of stagnation where we can no longer afford to have simple-minded optimism. The pre-existing materialistic values are now starting to crumble, causing us to shift our way of thinking and re-evaluate what is most important in life, which is to cultivate and train our inner selves.
This book is a crystalized wisdom which the author has been cultivating throughout his life and full of valuable advice to become a cultured person with a loving heart for others.
– What is the true wisdom in this age of uncertainty?
– How not to become egocentric and conceitful easily, and foster good character to live an altruistic life.
– How to use time to lead an intellectually stimulating life.
– Find out why your quality of work depends on how you read books.
– How to keep working actively for a long time by overcoming limitations.
List Price: $17.95
Paperback: 256 pages
Publisher: IRH Press (June 22, 2023)
Language: English
ISBN-10: 1958655058
ISBN-13: 978-1958655054