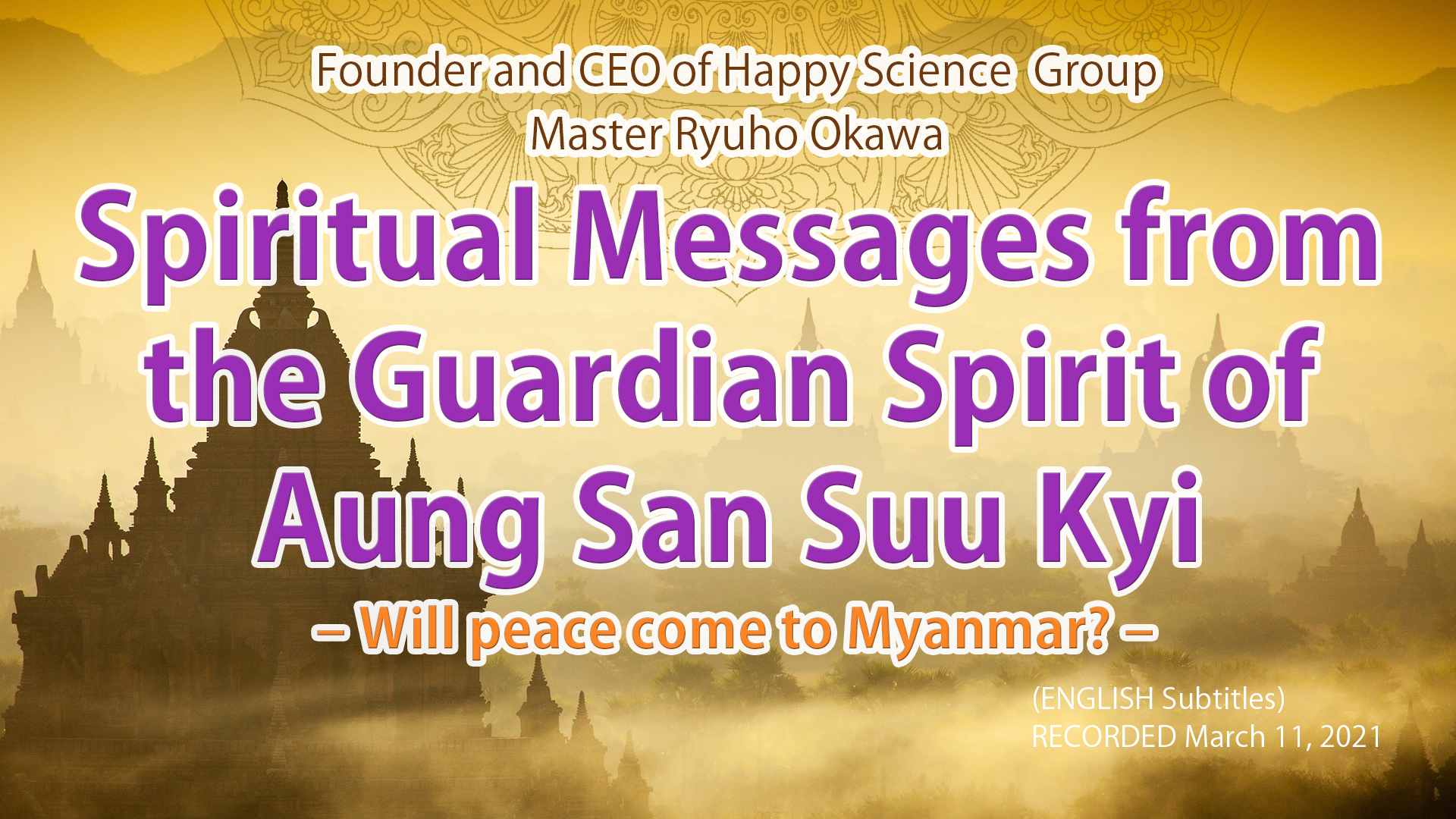 Category: Spiritual Message / UFO Reading
Recorded: March 11, 10 2021
Available at branches, local temples, main temples
The truth about Myanmar's military coup is revealed!
This spiritual message reveals the views of the guardian spirit of Aung San Suu Kyi from Myanmar and the guardian spirit of General Hlaing, who led the coup d'etat, as well as overall comments by Shakyamuni Buddha.


☆-☆-☆-☆-☆
Aung San Suu Kyi (1945~ )


A Burmese politician, diplomat, author, and a 1991 Nobel Peace Prize laureate who served as State Counsellor of Myanmar (equivalent to a prime minister) and Minister of Foreign Affairs from 2016 to 2021. She has served as the president of the National League for Democracy (NLD) since 2011, having been the General Secretary from 1988 to 2011. She played a vital role in Myanmar's transition from military junta to partial democracy in the 2010s.


Min Aung Hlaing (1956~ )


A Burmese army general who has served as Chairman of the State Administration Council of Myanmar since 2 February 2021, a position which makes him the country's de facto leader. He has also been the commander-in-chief of Defence Services since March 2011. He seized power after overthrowing the elected government led by former State Counsellor Aung San Suu Kyi in the 2021 Myanmar coup d'état.

☆-☆-☆-☆-☆

***************************************************************************
【Points】
Spiritual messages from the GS of Aung San Suu Kyi
◆The truth about the February military coup and her requests to Japan.

◆Suu Kyi's past lives in Japan, India, and Europe are revealed!

Spiritual messages from the GS of Min Aung Hlaing
◆What is the secret agreement with Xi Jinping? After all, is China pulling the strings behind the scenes?

Overall comments by Shakyamuni Buddha
◆Expectations for Happy Science and a message to us.

Messages from Wilmar in Planet Wilmar
◆Asking Buddha from the universe for help with the current situation in Myanmar!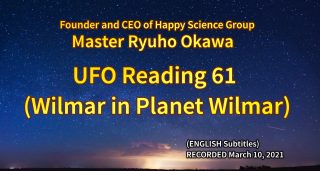 ***************************************************************************

【Specifically Recommended to…】
Not only Happy Science members but also those who want to know the truth about what is happening in Myanmar, those who are interested in international affairs, those who are interested in Buddhism, etc.


【Related recommendations】

Kyouten:


"With Savior-Messages from Space Being Yaidron"

"Spiritual Message: "What Xi Jinping Is Thinking Now?"

"The Space Being Keeping an Eye Over the Earth – Spiritual messages from R. A. Goal –"


Songs: