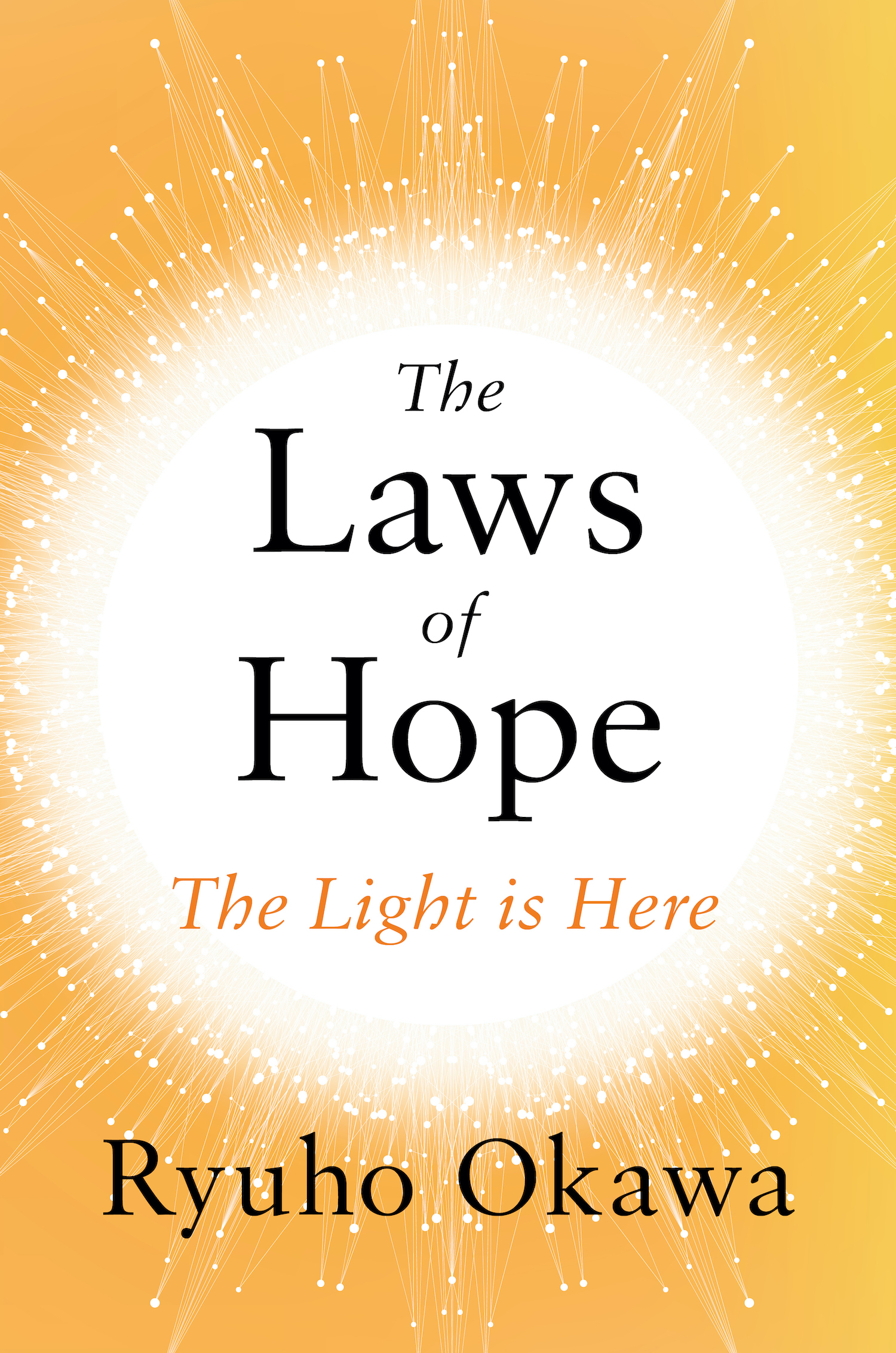 The Laws of Hope: The Light is Here is the 11th volume of Ryuho Okawa's Laws Series, originally published in Japan in 2006. Filled with words of inspiration and courage, this celebration of self-empowerment carries forth Okawa's sacred desire to deliver hope to the masses. Expanding the themes introduced in The Laws of Success, Okawa encourages readers to spur constructive societal change through benevolent "missions of light" based on the spirit of self-help.
In the prologue, Okawa explains the basic mindset for actualizing dreams and imparts guidance to realign wayward goals that have yet to meet a benchmark of success.
Chapter one is an expression of encouragement, a potent salve to reinvigorate ambition, with practical steps to overcome bouts of negative self-image and depression.
Chapter two explores the golden rule of success, also known as "The Laws of Success for Personal Growth," a philosophy that is generally absent from academic instruction. Okawa imparts advice to form, improve and maintain relationships, as well as promote financial independence as a socially acceptable ambition.
Chapter three advances The Laws of Success, by introducing the mindset to elevate individual success in tandem with the prosperity of teams and stakeholders.
Chapter four is a perspective of "invincible leadership," a management approach devised by Okawa to improve organizational efficacy through empowering leadership and workforce development.
The final chapter encapsulates our true purpose and heartens that we strive to overcome perceived limitations, so that we may actualize our individual "missions of light" to illuminate the world. As you endeavor personal and professional challenges, let The Laws of Hope ignite your inner torch with enduring ambition and a commitment to excellence.
List Price: $16.95
Paperback: 224 pages
Publisher: IRH Press (January 15, 2021)
Language: English
ISBN-10: 1942125763
ISBN-13: 978-1942125761