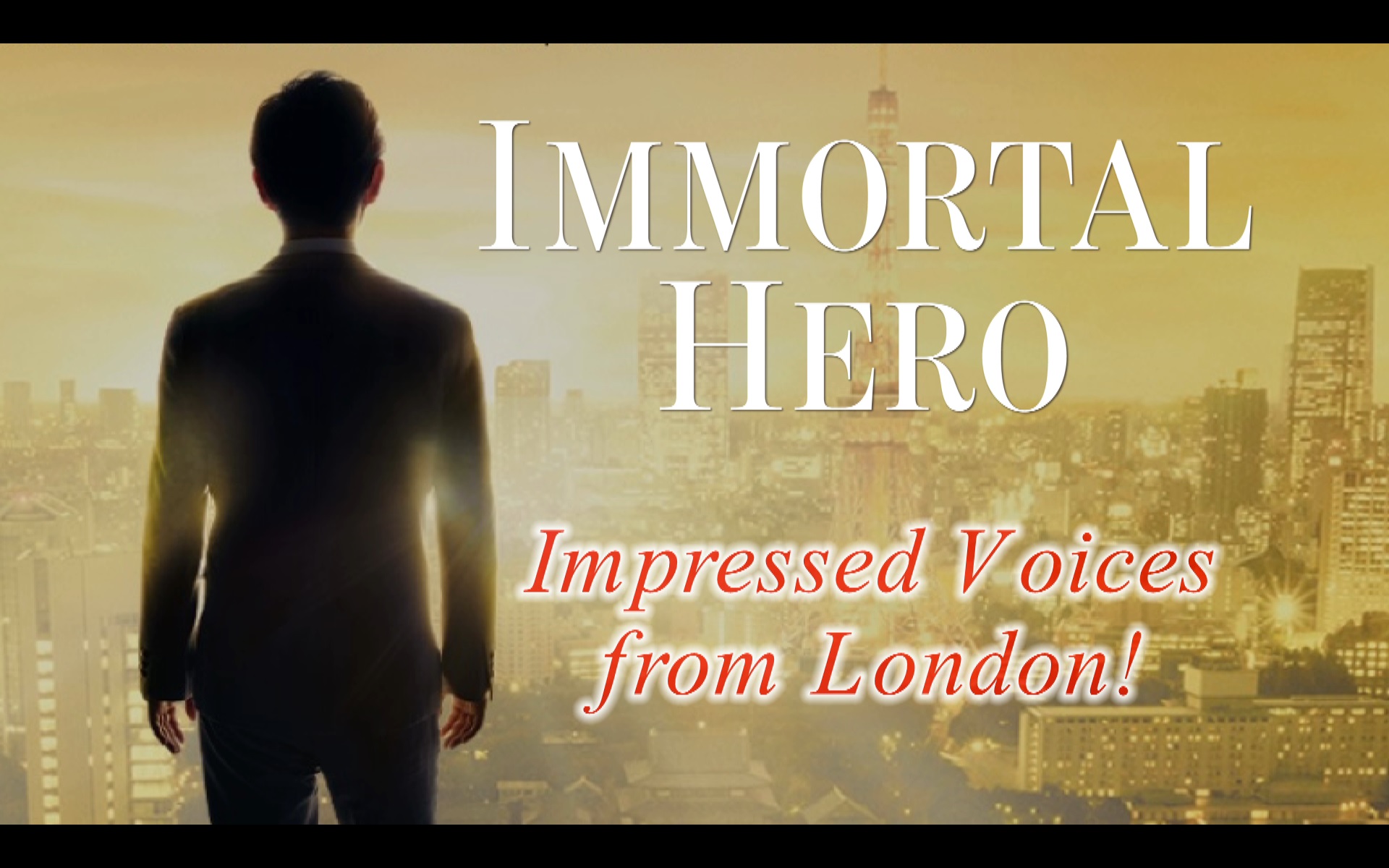 More impressed voices on the movie, Immortal Hero, which is screened in London until Thursday, 12 March.
It's very encouraging, especially at this time, challenging time for everyone. It really is hopeful if you believe in something, believe yourself, that is wonderful for everybody. Thank you very much for the opportunity to see this movie. (7 March, Female)
It carries very good message, very good message to everybody, that's what the world needs now. Beautiful. More people should see. (7 March, Female)
I really enjoy the movie because it is encouraging. It helps us to understand the essence of life. We should never forget how we live, where we live, why we live, where we are going. We should never ever stop because life is giving us chances, chances and these chances are best gifts. (7 March, Male)
I found the movie quite inspirational. It was uplifting. It cheered me up. I have my personal problems and am hoping to overcome them as well. I like the fact that your faith can overcome obstacles. That's the most important thing, I think. Faith is stronger than most people realise. My faith is strong, so you see how it goes. (8 March, Male)
The movie was very good. I have a lot to say. Nice underlying message about different religions coming together. (8 March, Male)
Immortal Hero is screened at The Prince Charles Cinema, 7 Leicester Pl, London WC2H 7BY, United Kingdom (+44 20 7494 3654) until Thursday 12 March in London.
Executive Producer & Original Story Ryuho Okawa
Director Hiroshi Akabane
General Producer Hisaaki Takeuchi
Music Yuichi Mizusawa
Story
Makoto Mioya, a highly successful Japanese author and publisher, has a life-threatening, near-death experience. Powerful spiritual beings with whom he has communicated most of his adult life visit Makoto to remind him he has the power within to heal himself. Reborn, Makoto commits his life to sharing the almighty wisdom he receives from the spiritual realm. As doubters, including some of his own family, challenge and question his new-found ardor, Makoto must find a way to connect with his family and the 'family of man' to inspire a better world.
[Related Articles & Recommendation]
► Best Director of Foreign Language Feature Film
► New Resurrection CD
► The New Resurrection: My Miraculous Story of Overcoming Illness and Death
► Immortal Hero CD