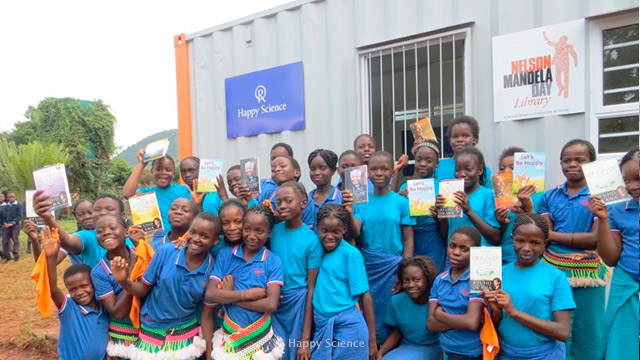 First library set in the area
On April 22nd, 2015, at Tshifudi Primary School in Limpopo, near the border between South Africa and Zimbabwe, a ceremony was held for the donation of a container library of 100 children's books and 100 Happy Science books for the school through the HS Nelson Mandela Fund. The district has a population of 8,000 with three primary schools and one secondary school. This is the first library established in the district. The ceremony was full of joy with participants from all over the village.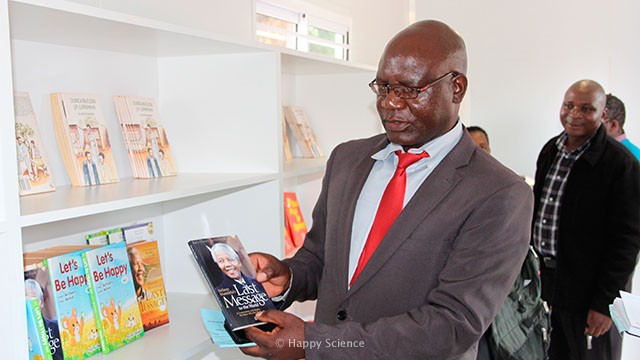 The bond with Nelson Mandela Foundation becomes stronger
This contribution took place as a part of the Nelson Mandela Foundation's Mandela Day Program. Mr. Godlo, the manager of Mandela Day Program, gave some passionate words. "This library donation was made possible thanks to Happy Science. We thank you wholeheartedly for your understanding and support in education." The representative of parents who attended expressed his gratitude by cheering, "Long live Happy Science! Long live Nelson Mandela Foundation!" / "Forever Happy Science, Forever Nelson Mandela Foundation!."
The foundation was established in South Africa by the late President Mandela while he was alive. We have been keeping in touch with the foundation after the publication of Nelson Mandela's Last Message (Ryuho Okawa, New York: IRH Press, 2013) and, with the remarkable success of this donation ceremony, the bond had strengthened even more.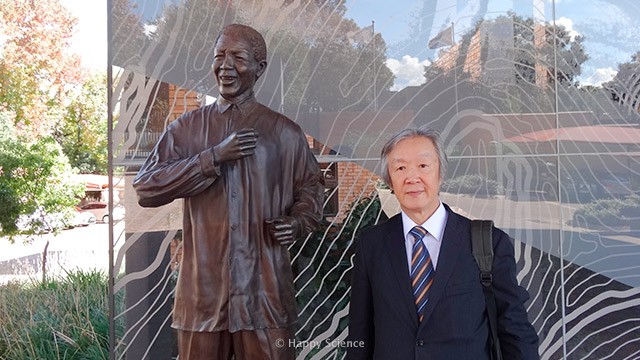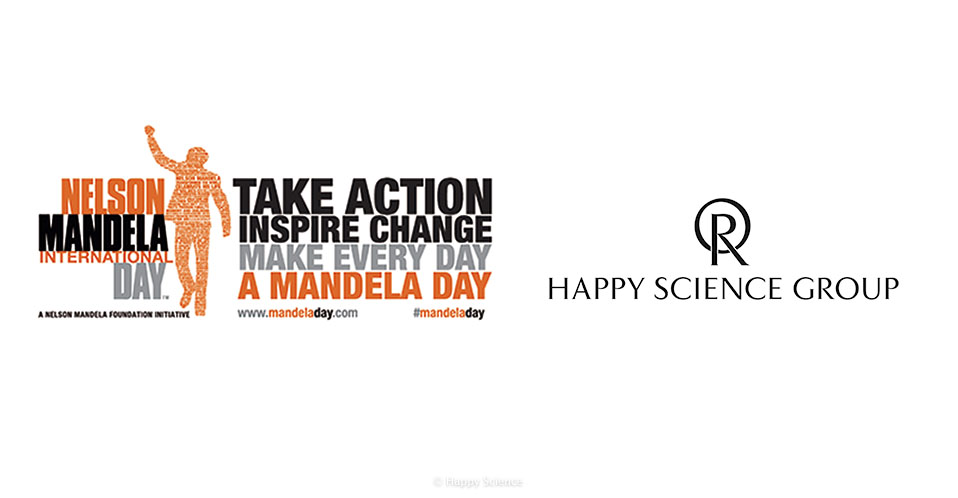 The HS Nelson Mandela Fund helps those under discrimination (racial, gender and caste), in poverty and under political oppression, by providing support in education and medical treatment. It is a fund established within Happy Science and it organizes activities to create a hopeful future for these people. The Happy Science group will continue to support activities all over the world.
Also refer to the website: Happy Science hands over container library to Tshifudi Primary