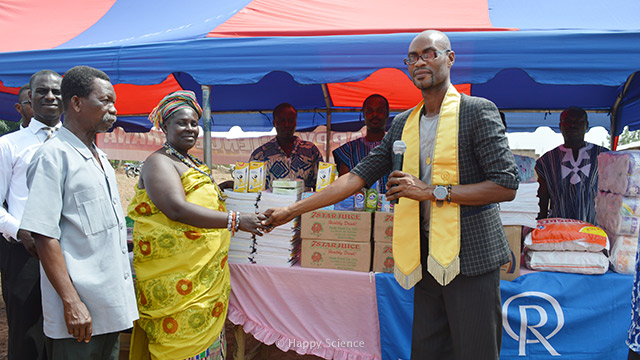 Charity activities in Ghana and Nigeria
In January of 2015, we conducted charity activities at schools in Ghana and Nigeria in West Africa, by providing prevention goods against Ebola and other infectious diseases, stationery and Master Ryuho Okawa's English books, Healing Yourself -The True Relationship Between Mind and Body- through the HS Nelson Mandela Fund.
The HS Nelson Mandela Fund is a fund to help those under discrimination (racial, gender and caste), in poverty and under political oppression. This fund was established in December of 2013 with the mission to support people in harsh environment to walk a path to independence, so that they can become leaders responsible for the future of their district or country.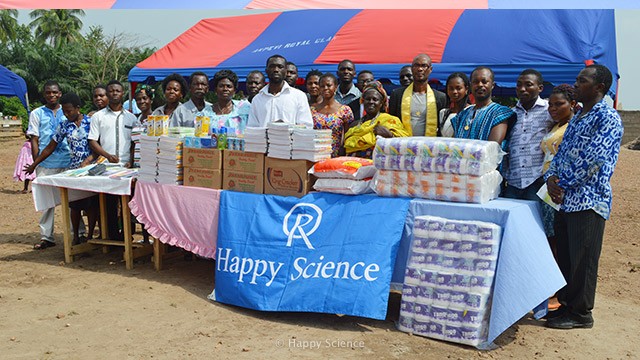 Overflowing joy and words of gratitude from the locals
The principle of a primary school in Ghana expressed his gratitude for his school being chosen to receive the donation. He stated his hopes, "I would like the students and teachers to practice Happy Science's teachings of the Fourfold Path (love, wisdom, self-reflection and progress) in their daily lives and make progress." It was striking to hear strong support for Happy Science from the local politicians and words of gratitude for charity activities from the students.
At a secondary school in Nigeria, 350 students attended the ceremony held at the morning meeting. We received words of gratitude from the principal and the student representative.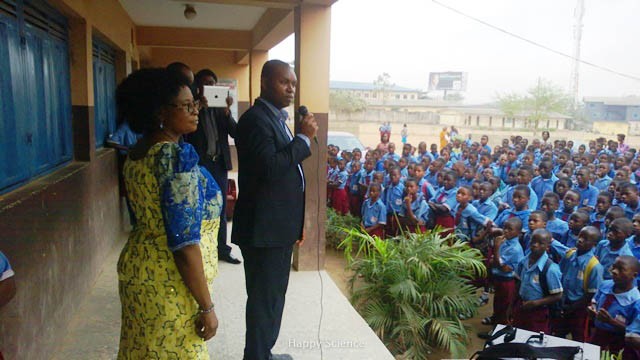 The Happy Science group will continue to support activities all over the world.