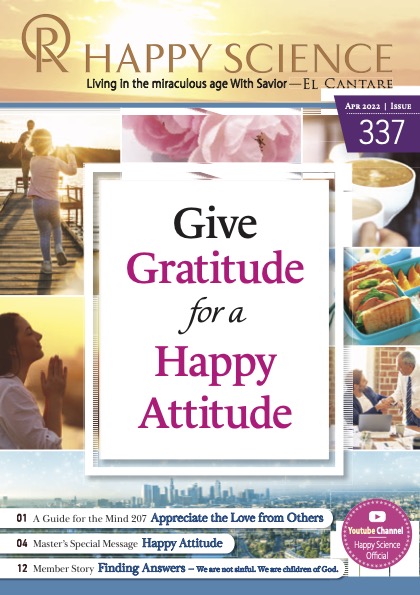 HAPPY SCIENCE Monthly 337
Content highlights
● A Guide for the Mind 207:Appreciate the Love from Others
● Master's Special Message:Happy Attitude
● Member Story:Finding Answers – We are not sinful. We are children of God.
We also have a print-edition with full-content articles available at your local temple.
Please contact us to receive the latest issue!
Find your nearest Happy Science Temple
Be a Member of Happy Science