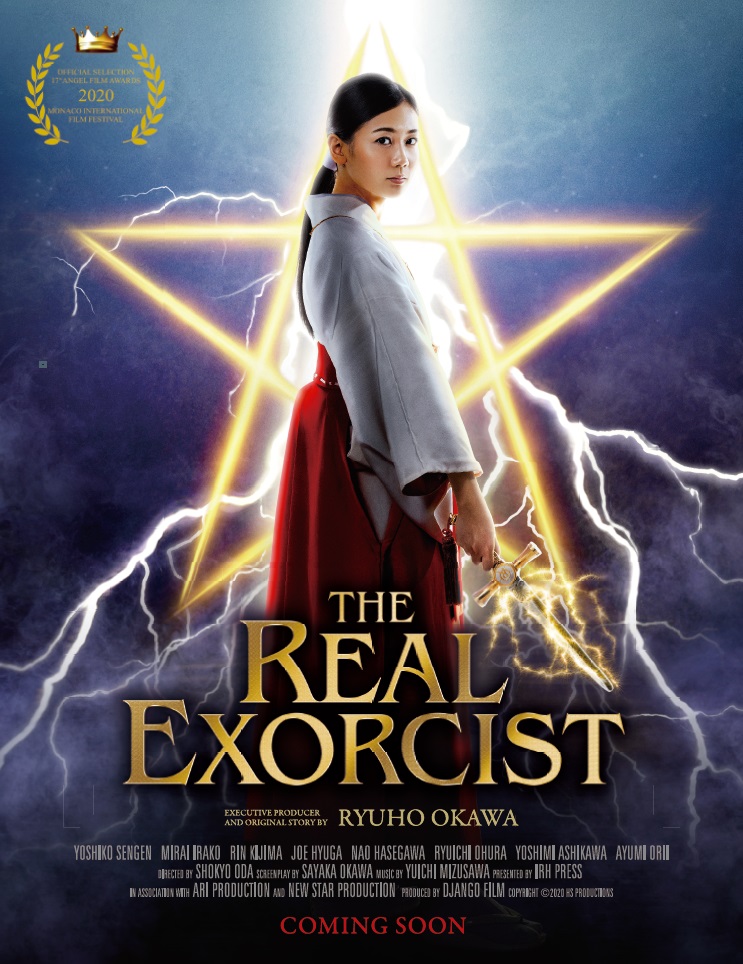 [Breaking News]
Monaco International Film Festival (Monaco Monte Carlo) was held from February 21st to 24th. In that event, the latest Happy Science movie, "The Real Exorcist" (Executive Producer and Original Screenplay by Master Ryuho Okawa and Screenplay by Sayaka Okawa) had received the four highest awards. Yoshiko Sengen, the leading actor in the movie, "The Real Exorcist" attended the award ceremony on the 23rd (local time).
[Trophy]
♔Best Feature Film (Angel Trophy Award)
♔Best Female Supporting Actor RIN KIJIMA
♔Best Visual Effects.
CONGRATULATIONS!!
Here is a comment from Yoshiko Sengen:
This is my first film festival. I'm very lucky to be with great people and great screenplay and films. I'm 25 years old now. And I'm sure I will never forget about this film festival for the rest of my life.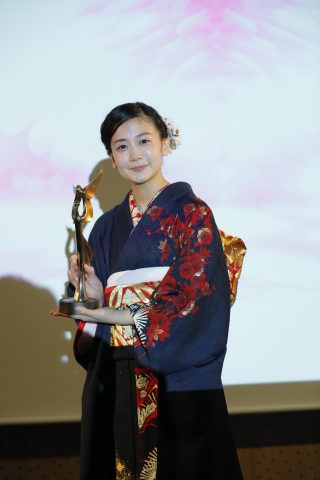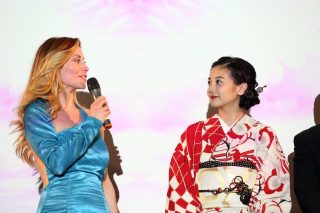 Left:Shokyo Oda (Director)
Center:Yoshiko Sengen (Leading Actor)
Right:Yusaku Hamada (Producer)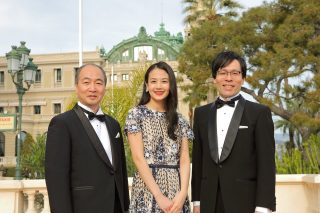 On the first day of the World Premiere screening, we received many comments;
〜〜〜〜〜〜
●I like the movie because it's very spiritual. She's (leading actor) very convincing. (Male)
●I enjoyed it very much. It's wonderful combination of message, humanity, and spirituality. It was a full circle of emotions all in one film. (Male)
●In the world today, we need to be reminded that we are spiritual beings, and that there are things that we can't see out there that are there and real. She(leading actor) is like a superhero. (Female)
〜〜〜〜〜〜
●What is the Monaco International Film Festival?
Monaco International Film Festival started in 2003, and is an independent international film event that is conducted every year. It is an event celebrating love, peace, and movies and is the only film festival in the world that celebrates non-violent films. This year 700 films have been exhibited. Among those, 18 films (including 6 feature length films) are nominated and screened during the event.
In 2019, Mahiro Takasugi, the leading actor in the film, "Smiles Leading to Happiness"(Egao-no-mukouni) had won The Angel Trophy Award.
The movie, "The Real Exorcist" will be coming to theaters soon in overseas and from May 15th, in Japan. Stay tuned!