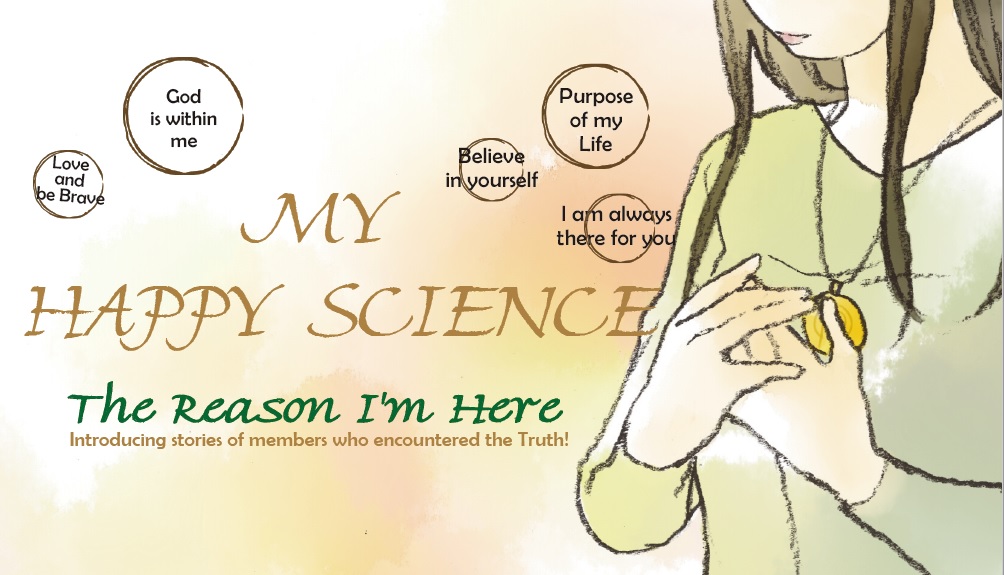 Introducing members testimony on how they encounted Happy Science.
Where do we come from? Where do we go after we die? What is the mission or the purpose of life?

The Reason I'm here…
A female member in Toronto, Canada became an active member through encountering Happy Science and reading Master Okawa's books. She overcame her personal issues by learning the fundamental teachings taught at Happy Science. What changed her mindset? What resonated her heart? What made her become a member?
Let's hear from her.
There is guidance in each person's lives
Each person is different; their personality, color of their skin, language, backgroud, purpose in life, timing and so on.
Everyone has their own workbook of life that they must solve. Why? Because we are a spiritual being doing soul training on earth and the heavenly world is seeing how you will solve it.
We are not a material being, a material existence only. God created human souls. We reincarnate. That is why we need to try and improve ourselves and keep on learning from what we experience in this life. This is the reality of spiritual aspect of life.
What we can achieve during our lifetime in this world, several decades, is our new character, new perspective, new mindset, and new knowlege and experience.
The more we realize our true self and the more we learn the Truth, we can achieve great wisdom and use it for the love of others. This makes our life shine briliantly on this earth and the other world.
If you want to learn more, please come to our temples!
Find your nearest Happy Science Temple
Be a Member of Happy Science
< Recommended Books>