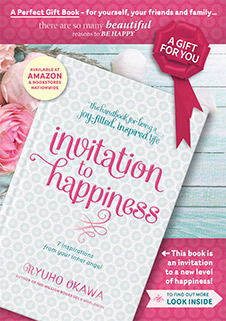 A new booklet on the book, Invitation to Happiness is now available to read online. This is a perfect book to give to your friends and family, or use it as a journal and personalize it yourself. You may also get a printed-edition at your local branch or temple.
Contents
● Excerpts from the book
● Example page to test it out yourself
● Comments from readers
● Other related books
…and more!
We also have a print-edition with full-content articles available at your local temple.
Please contact us to receive the latest issue!