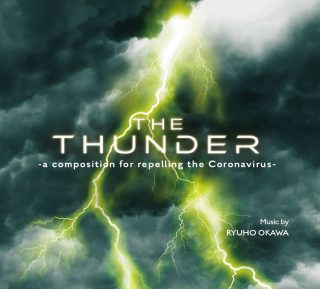 THE THUNDER
―a composition for repelling the coronavirus―
"I believe it will be helpful in defeating the novel coronavirus around the world. You can also use this for meditation, and if you are suffering in this difficult time, you should immerse yourself in it."
―Master Ryuho Okawa
This beautiful and majestic composition contains a sacred power and vibration to stop the spread of the Coronavirus. Master Ryuho Okawa created this spectacular epic piece with an earnest and strong wish to repel the Novel Coronavirus around the world. It embodies the spiritual vibration from Heaven that will defeat the negative and evil vibrations of the Coronavirus.
Feel the Power of this Majestic Piece
Close your eyes and listen to the vast melodies and powerful vibrations. You will definitely feel the presence of God.
Visualize how Angels and Divine Beasts from Heaven appear and fight against evil thoughts of this world and purify the whole Earth.
Immerse yourself in this glorious piece of music in deep meditation and rejuvenate your soul and mind.
The Power to Repel the Novel Coronavirus
In these times of global difficulties, God is alive and his presence is here. This sacred musical composition is a blessing and gift from Heaven to all of those who are suffering from illness, disasters, fear, and any other negativity.
Seen from a spiritual perspective, the Coronavirus lets out dark vibrations of the evil thoughts and intentions of Communism, materialism, and atheism. The way we get infected by a virus bears strong similarities to spiritual possession, or falling under the influence of negative spiritual energies. Besides the necessary measures to prevent the infection, such as wearing masks, washing hands, and social distancing, we also need to refine the vibrations of our mind and tune into the higher vibrations of Heaven and become one with God.
Let this music fill your soul with healing and energizing vibrations to rejuvenate your mind, body, and soul.
THE THUNDER is now available worldwide for download and streaming.
CD is also available for purchase

TESTIMONIALS from the listeners around the world
"It is a beautiful song. In the beginning, it has a very deep feeling of sadness. But after the 'thunder', then it became so wonderful — a world full of light and happiness."
"It's so excellent! And very energetic beyond imagination — it's very powerful inspiration from the heavenly world. Thanks to Master Ryuho Okawa!"
"I can really feel that the negative energy is being expelled and destroyed by heavenly light."
"Very inspiring and meditative."
"I truly believe this song is not only suitable for repelling the Coronavirus, but also for people who are suffering."
"Powerful and moving. It brings out courage and strength to fight against evil and bring salvation."
"World class music — I feel strong vibrations entering my body and repelling all the germs."
Download or stream the music and rejuvenate yourself today!

ABOUT THE ARTISTS
RYUHO OKAWA
RYUHO OKAWA is the Founder and CEO of Happy Science Group. In 1981, he attained Great Enlightenment and became aware that he is El Cantare with a mission to bring salvation to all of humankind. Many of his books, including The Laws of the Sun, have become best sellers that sold millions of copies. Moreover, Okawa has executive- produced, written the original stories, or developed the original concepts of 20 theatrical films. He has written lyrics and composed music of over 100 songs including theme songs and feature songs for films. He is also the Chairperson of New Star Production Co., Ltd. and ARI Production Co., LTD.
YUICHI MIZUSAWA
M.I.Z., Yuichi Mizusawa is a Japanese composer and music producer who has an established reputation for large-scale compositions and performances created through overdubbing with a synthesizer. He is known for music scores for feature films, such as The Mystical Laws, The Laws of the Universe part 0 and Part 1, and TV Program, "NHK Special Qin Shi Huang."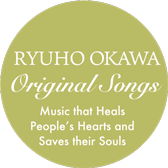 RYUHO OKAWA ORIGINAL SONGS
What you are about to hear is the music that is composed by Master Ryuho Okawa, Founder and CEO of Happy Science Group. Master Okawa expresses the beauty of music that exists in the higher realm of the heavenly world into the form of a melody directly. Master Okawa's musics are filled with spiritual vibration, and have power to heal people's hearts and save their souls.
SHARE:
You may also like: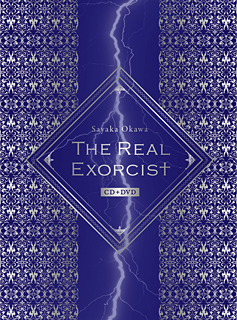 "THE REAL EXORCIST"
(ENGLISH VERSION)
Original Theme Song from the Motion Picture
A song about the hero's unwavering resolution to fight against the Devil using the power of exorcism.
Now available for download and streaming

CD is also available for purchase

To find out about the movie, visit the official website:
https://realexorcistmovie.com/
Recommended Books by Ryuho Okawa
What Will Become of Coronavirus Pandemic?
Readings by Edgar Cayce
Jesus Christ's Answers to the Coronavirus Pandemic
Healing from Within
Life-Changing Keys to Calm, Spiritual, and Healthy Living
Healing Power
The True Mechanism of Mind and Illness
The Possession
Know the Ghost Condition and Overcome Negative Spiritual Influence