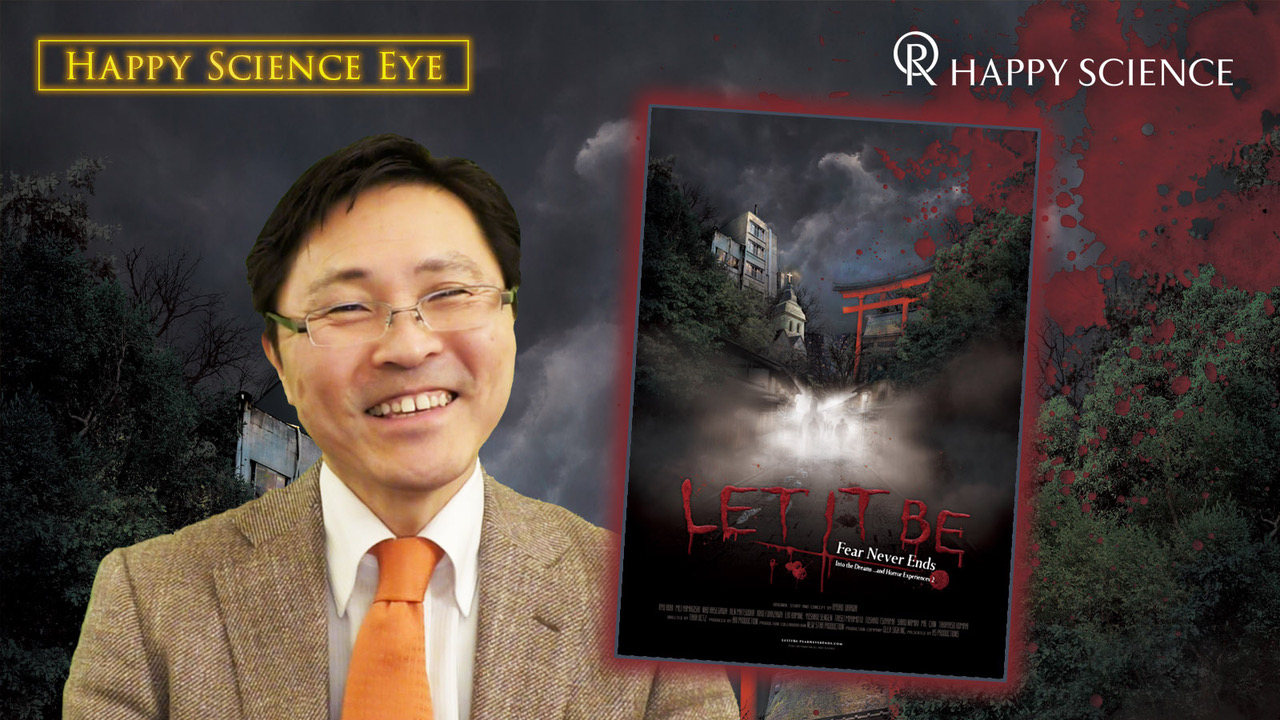 April 19, 2023
Introduction of the latest movie "Let It Be ― Fear Never Ends(Into the Dreams…and Horror Experiences 2)"
-Introduction of the episodes in the movie.
-Why Spiritual Horror movie from Happy Science?
-What's different from other horror movies today??
・・・・・・・・・・・・・・・・・・・・・・・・
//// STORY ////
One day, Keiji Kamiyama, a psychological counselor, receives an offer from a TV studio. He is asked to do a spiritual reading on a college student who experienced something that could only be described as a paranormal phenomenon. When he conducts a reading, Keiji sees a vision that no one expected―a curse of blood that has transcended time and space. Keiji faces a number of bizarre phenomena, but he conducts readings to reveal the Truth behind the seemingly unexplainable events: a creepy old woman appearing late at night, a mysterious handprint left on a leg, and a woman jumping off from a ceiling out of nowhere, spiritual phenomenon of wet footprints suddenly appearing and disappearing before one's eyes. In the end, you will know the real meaning of "Fear never ends."
・・・・・・・・・・・・・・・・・・・・・・・・
//// OFFICIAL TRAILER ////
//// OFFICIAL WEBSITE ////
Visit "Let It Be ― Fear Never Ends(Into the Dreams…and Horror Experiences 2)" official website for more info.
・・・・・・・・・・・・・・・・・・・・・・・・
Please contact us, should you be interested in watching Master Okawa's lecture "Find Happy Science"