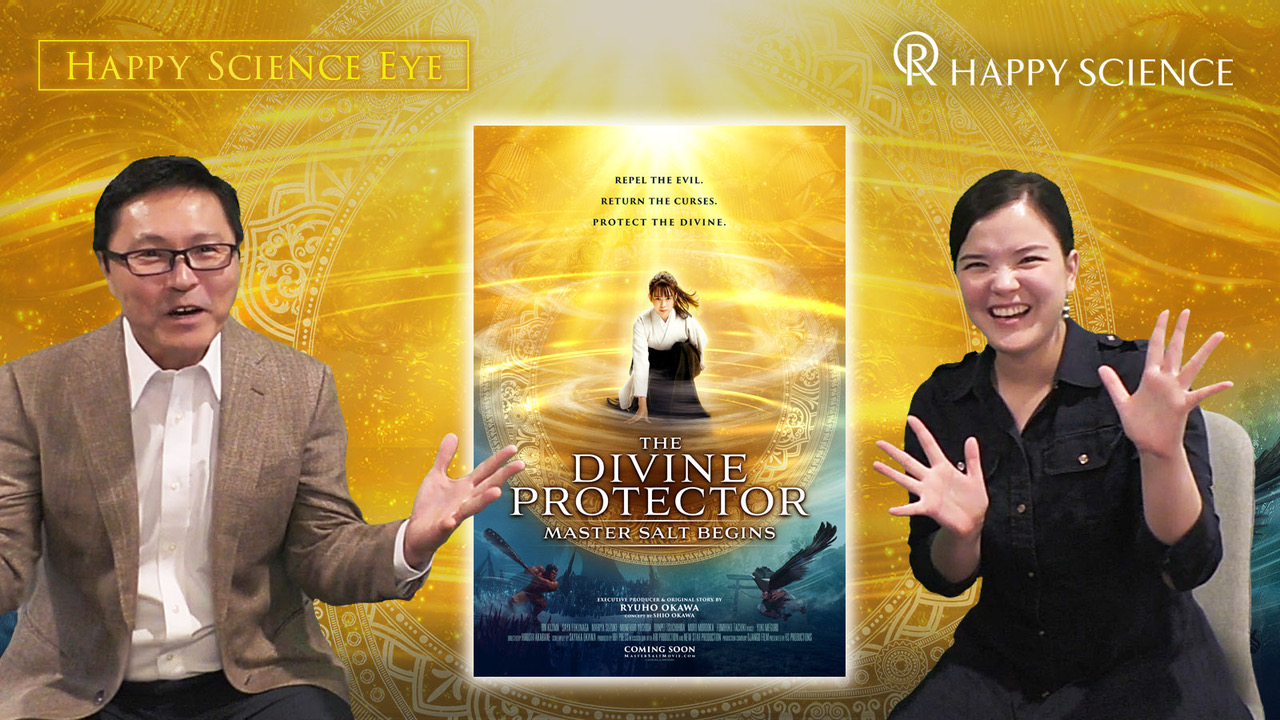 In this talk, Yoichi and Lisa from Happy Science talks about the upcoming movie, "The Divine Protector-Master Salt Begins."
Points
・What is "Curse" in modern day today?
・How can we repel curses and protect ourselves from it?
・How does a curse occur?
・What are the main causes of curses, "Three Poisons of the Mind -Greed, Anger, Ignorance."
・Mission of protecting something sacred is "The Divine Protector"
OFFICIAL TRAILER
//// STORY ////
At 7:07 PM, the occult club members are holding a ritual ceremony to summon "Master Salt" to help one of the members, Nanako, who has been struck by mysterious incidents. Out of nowhere, the divine protector, Master Salt appears with a blast of wind. She sees through the identity of the spirit that cursed Nanako and repels the curse. After that event, Nanako and her friends ask Master Salt to repel the curses that bring misery to people. They discover that this world is full of people who curse others. What will Master Salt and the girls encounter in the battle against a powerful enemy?
ーーーーーーーーーーーーーーーーーー
Visit ""The Divine Protector-Master Salt Begins" official website" for more info.
Please contact us, should you be interested in watching Master Okawa's lectures and spiritual messages of leaders around the world at "Find Happy Science"