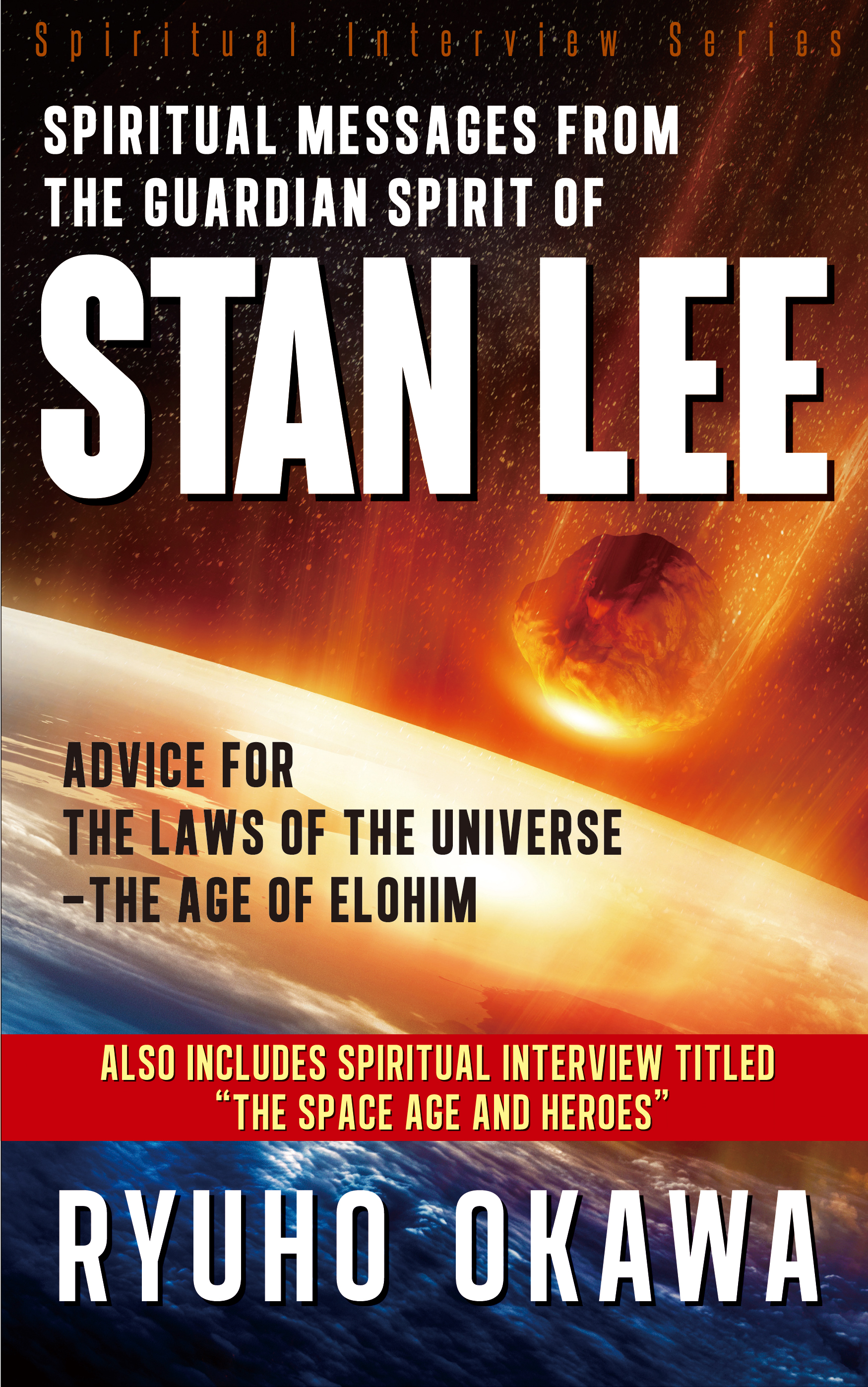 "How far would The Laws of the Universe -The Age of Elohim have an impact, advised by the guardian spirit of Stan Lee? I hope that this story of the true God and the universe would be welcomed with joy all around the world." ― Ryuho Okawa, Preface―
In autumn 2021, the animation movie, The Laws of the Universe-The Age of Elohim will be released in some countries including Japan and the United States. The content of this movie is based on the spiritual readings conducted by spiritual leader and executive producer Ryuho Okawa. It is based on a true story—the ultra-ancient epic of what happened on Earth 150 million years ago—that focuses mainly on Elohim, the God of the Middle East, who also appears in the Old Testament.
To seek advice on the movie's plot, Okawa summoned the guardian spirit (subconscious mind) of Stan Lee, the late American comic book writer, editor, and father of Marvel Comics heroes. In Chapters One and Two, you will experience how the guardian spirit of Stan Lee comes up with the heroes and plot in the movie; in Chapter Three, he gives his insights on the kind of heroes that humans need in the coming Space Age and also reveals the secret of his soul. This book will surely open your eyes to the Truth of this Earth and the Universe.
◆Chapter 1: The Image of a Hero to be Portrayed in the Movie
・The Philosophy of Right and Wrong and the Philosophy of Justice are Necessary in Depicting the Movie
・Stan Lee's G.S. talks about the image of the hero
◆Chapter 2: Advice on the Movie Scenario
・How to Depict the Crisis in the Age of Elohim
・How to Depict the Origin of Hell and Justice
◆Chapter 3: The Space Age and Heroes
・A Hero is God in Disguise
・Three Hypothesis about Space People
・Stan Lee's Astonishing Past Lives
・Overcome Differences in Race and Religion through Dream and Hope And more
List Price: $11.95
Paperback: 200 pages
Publisher: HS Press (October 13, 2021)
Language: English
ISBN-10: 1943928169
ISBN-13: 978-1943928163