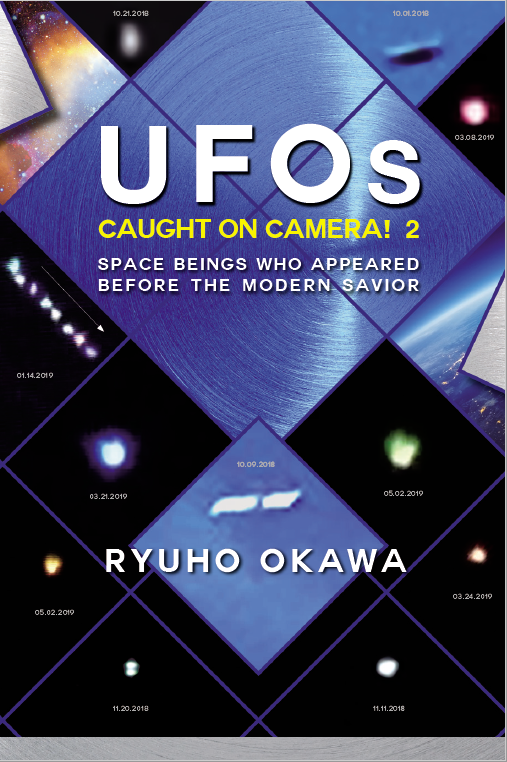 "I will leave it up to the readers to decide
whether these images are genuine UFOs or not,
but I believe I am the only Earthling(?) who can use
remote viewing to observe the inside of these UFOs
and make direct contact with space people."
― From Preface―
This book includes photos of more than 50 types of UFOs in the sky and a telepathic conversations with space people.
Discern their shapes. Learn their intentions. Discover the objects traversing our skies.
Since the summer of 2018, Master Ryuho Okawa has been conducting UFO readings on the many UFOs that visited him. As of February 20, 2021, he has recorded 60 readings. (Additionally, many photos of UFOs were also taken.)
This book contains the UFO readings conducted between September 28, 2018 and May 2, 2019. This collection is meant to spread the fact that various space people have been sending messages to us.
In all of these cases, Master Ryuho Okawa himself discovered the UFOs. As for the video recordings, he conducted the readings on the spot. As for the photos taken, the readings were conducted at a later date.
UFO reading is an advanced spiritual ability to observe the UFOs in the sky, read space people's minds, and communicate with them using telepathy.
It is said from ancient times that those who have attained enlightenment like Shakyamuni Buddha can use abilities beyond human knowledge freely at their will, namely the Six Divine Supernatural Powers (astral travel, clairvoyance, clairaudience, mind-reading, fate-reading, and spiritual wisdom). Master Ryuho Okawa is able to use these Six Divine Supernatural Powers freely and conduct various readings.
In the open reading sessions compiled in this book, Master Okawa uses the following abilities:
■ Time-travel reading: Seeing through the subject's past and future.
■ Remote-viewing: Sending part of the spirit body to a specific location and seeing the situation there.
■ Mind-reading: Reading the subject's thoughts and will, including those at a remote distance.
■ Mutual conversation: Communicating with the thoughts of various beings that are beyond human contact.
List Price: $18.95
Paperback: 129 pages
Publisher: HS Press (September 17, 2021)
Language: English
ISBN-10: 1943928150
ISBN-13: 978-1943928156