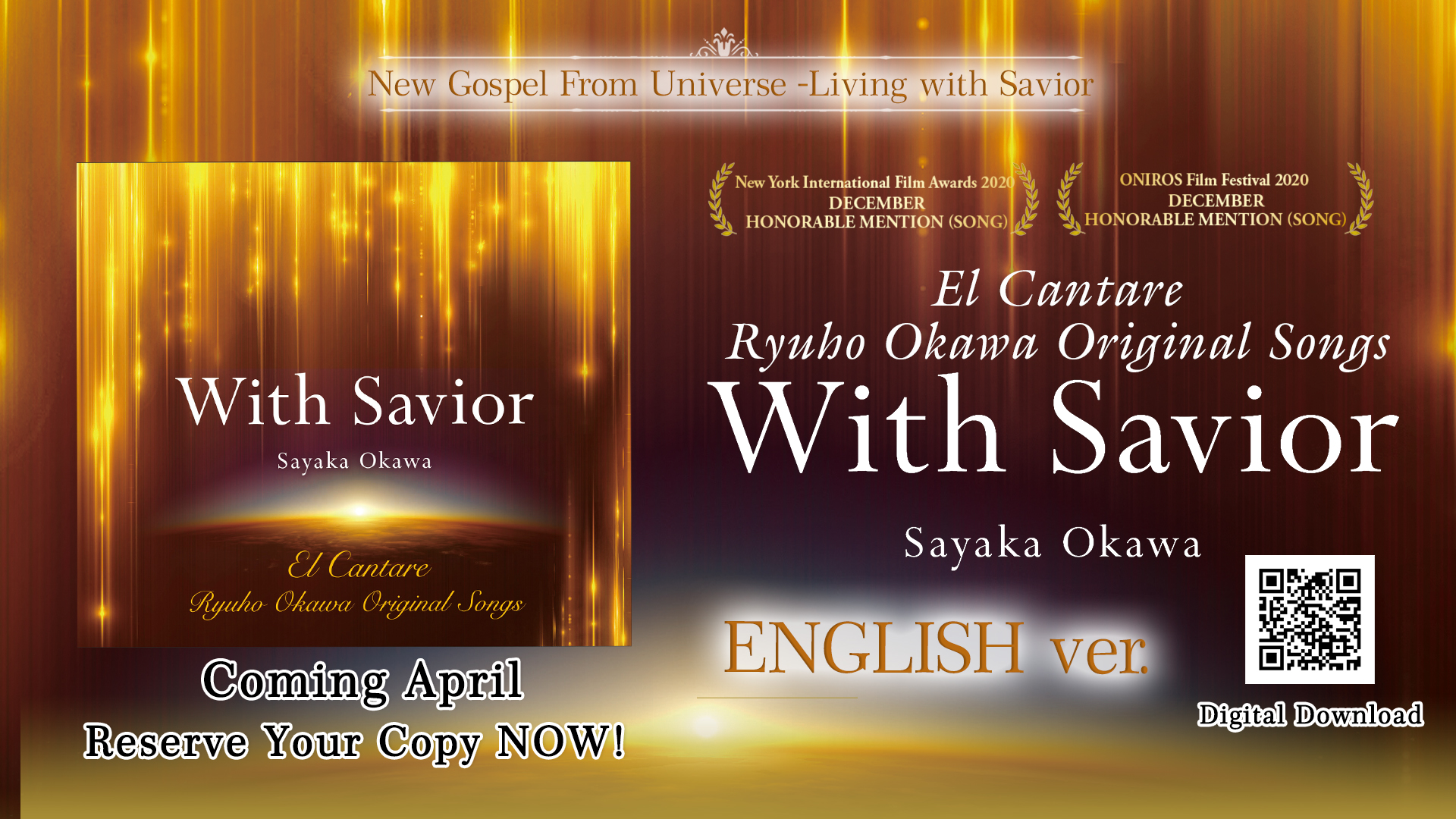 El Cantare "Ryuho Okawa" Original Songs "With Savior" ENGLISH ver.
"Come what may, you shall expect your future"
This is the message of hope to the modern people who are living in the midst of Coronavirus pandemic, natural disasters, economic depression, and other various crises.
"You, with the Savior, be strong in your mind and live strongly, strongly, strongly"
This song is filled with positive energy and grand melody, which will give you delight and courage to live through this age.
"With Savior" ENGLISH ver. CD is out now!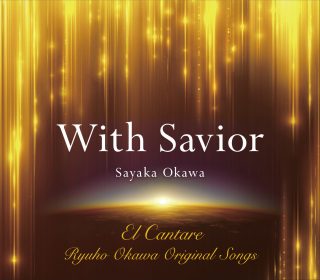 CD:
1. With Savior
2. With Savior (Instrumental)

Words and Music by "Ryuho Okawa"
Arranged by Sayaka Okawa & Yuichi Mizusawa
Song by Sayaka Okawa


Click for digital download from "HERE"!
Get your own copy at Amazon
Contact us for more information at Happy Science branches, local temples, main temples

El Cantare Ryuho Okawa Original Songs
The songs that are composed by Master Ryuho Okawa, Founder and CEO of Happy Science Group, express the beauty of the music that exists in the higher realm of the heavenly world into the form of a song directly. These songs are filled with spiritual vibration, and have power to heal people's hearts and save their souls. The words that flow with the music are wisdom that opens the eyes of people and live a better life with true mission and aspiration.
Sayaka Okawa
Sayaka Okawa is Vice Chairperson and Chief of CEO's Office of Happy Science. The eldest daughter of Ryuho Okawa, Sayaka was born in Tokyo in 1991. She graduated from Ochanomizu University in Japan. She has published over 60 books that cover a wide range of topics, spanning historical non-fiction, religion, and literature. Some of her main works are Spiritual Kojiki Nyumon (literally, "Introduction to Spiritual Records of Ancient Matters Vol. 1 & 2"), Musume Kara Mita Okawa Ryuho (literally, "Ryuho Okawa as Seen from His Daughter"), Okawa Sayaka no Bungaku no Susume~Sekai Bungaku Hen~ (literally, "Sayaka Okawa's Guide to Literature -World Literature- Vol. 1, 2, 3"), and Kokoro wo Migaku (literally, "Polishing the Mind"). [All titles published by IRH Press.] A writer in her own right, Sayaka has written the screenplays for the live-action feature films, "Immortal Hero", "The Real Exorcist", "Twiceborn", and "Beautiful Lure -A Modern Tale of Painted Skin-" coming soon in theaters 2021. She has received several screenplay awards, including July Best Original Screenplay at Florence Film Awards 2019 for Immortal Hero, April Best Screenplay at Oniros Film Awards 2020 for The Real Exorcist, and August Best Original Screenplay at New York Film Awards 2020 for Twiceborn. Not only a talented writer, Sayaka is also an accomplished musician. She has composed and sung the song "HIKARI." She has also aranged and sung the songs such as, "Hold On," "Once Again," "The Real Exorcist," and "Becoming Buddha" in Happy Science films. The music video of the song, "The Real Exorcist," has won several awards, including April Best Music Video at Los Angeles Film Awards 2020.
Other Songs Available in English
"The Real Exorcist"
"Woman's Enlightenment"