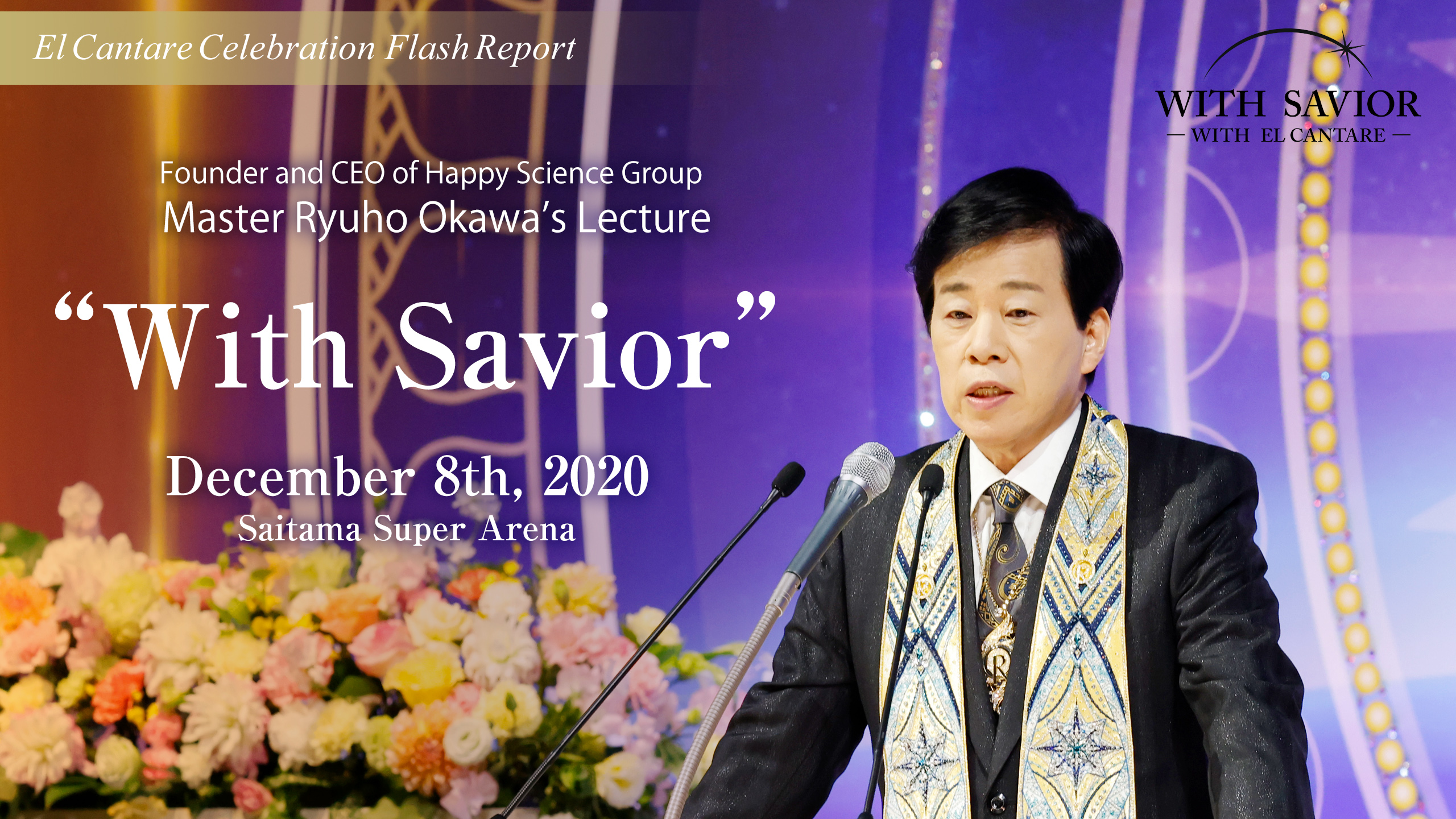 On December 8th (Tue) Saitama Super Arena (Saitama Pref., Japan) as the main venue, Master Ryuho Okawa Lord El Cantare held this year's El Cantare Celebration Lecture, "With Savior". Due to the restrictions in number followed by the venue, 11,000 people gathered in total and the lecture was broadcasted to 3,500 locations worldwide.
Introducing the latest Happy Science Group
In the main venue, many booths were set up to introduce various activities of Happy Science Group, which was also broadcasted live to overseas. Master Okawa has published over 2,750 titles and since 1991, His Law series has been the best-selling book for 30 consecutive years. The latest Laws series, "The Laws of Secret" was widely promoted. (English Version Released 2021 Overseas)
CDs such as "With Savior" [CD + DVD] (Words and Music by Ryuho Okawa, Song by Sayaka Okawa), which was released from that day and the theme song of the movie coming in theaters from May 14, 2021 "Beautiful Lure−A Modern Tale of "Painted Skin" (Executive Producer and Original Story by Ryuho Okawa), "Beautiful Lure" (Words and Music by Master Ryuho Okawa, Song by Hisaaki Takeuchi) were lined up and recommended in booths. People's exhilaration to Master Okawa's lecture and the upcoming movie created a great impassioned atmosphere.
Master Ryuho Okawa's Lecture, "With Savior"
Followed by the welcome program-Introduction of Happy Science Group, Hisaaki Takeuchi from ARI Production unveiled the theme song, "Beautiful Lure" for the first time in public.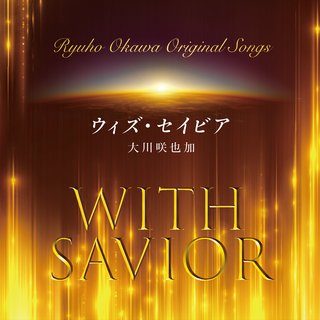 The dedication music, "With Savior" harmonized and held people's faith together and the venue was embraced with jubilation to witness the Savior's appearance. And then finally, Master Ryuho Okawa appeared.
Master Okawa mentioned in the lecture the following points.
●Looking back at the severe year of 2020 from the Coronavirus.

●The importance of continuously studying Japanese history and world history despite becoming a member of society.

●The value of accumulating knowledge, experience, wisdom and gaining insights through advancing years.

●The reason why the participant from China shed tears during Master Okawa's lecture in Taiwan in 2019.

●The Teachings of Happy Science through Kigan (ritual prayer) and music are the weapons to fight off the virus.

●The unnatural Truth about the novel Coronavirus which mass media does not report in Japan and the U.S.

●The U.S Presidential election was a battle between President Trump and the anti-Trump mass media.

●The meaning behind the Hong Kong activists being declared guilty right after Mr. Biden's victory was announced through the media.

●The danger of China, the country concealing its actual situation, speeding up its hegemonic power faster than planned.

●The mission of Happy Science to convey the Truth to all around the world and prevail with progress from the Middle Way.


The lecture, "With Savior" is available to watch in Happy Science Temples around the world from December 12th in English and other various languages.