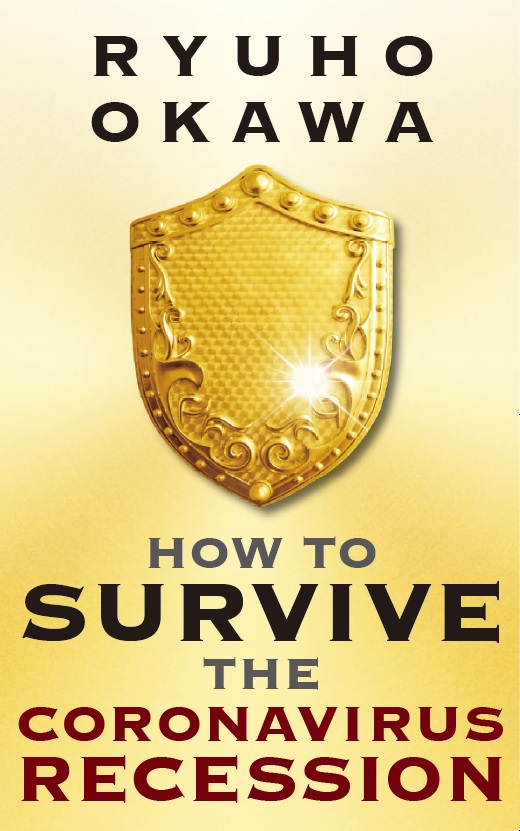 From the perspectives of both economical and health, this book delves into how you can survive the coronavirus recession. In terms of health, that is by strengthening your immunity. As taught by the author Master Ryuho Okawa, there is a strong relationship between your spiritual health and immunity, and he demonstrates the mindset you should have as well as introduces a very effective meditation that you can do to truly strengthen your immunity.
On the other hand, even if you didn't become infected by the virus or you recovered from it, you can still be in trouble if you become bankrupt. That is why the author has taught us the mindset that all business person and executives should have to survive the coronavirus recession. When your mindset changes so will your actions. The coronavirus recession survival method starts by changing your mindset.
From another perspective, the author points out the danger of the mass media bringing fear on people and the danger of the government tightening its regulations. Then, the question is how the government, mass media and the people should be to survive as a whole nation? The helpful hints in this book will give you answers.
Master Okawa has published over 2,700 books on a wide variety of topics spanning from the philosophy of life, religion, politics, economics, and education. His all-around insight will give you more than what professionals can present to you, and this is what makes this book a must-read.
Furthermore, this book was published in May 2020 in Japan and became a best seller despite the state of emergency declaration that was announced in the nation and all the fear surrounding the coronavirus infection. The number of death toll in Japan is said to be low compared to other countries around the world—discover why and the secrets in this book.
List Price: $14.95
Paperback: 171 pages
Publisher: HS Press (November 13, 2020)
Language: English
ISBN-10: 1943869979
ISBN-13: 978-1943869978