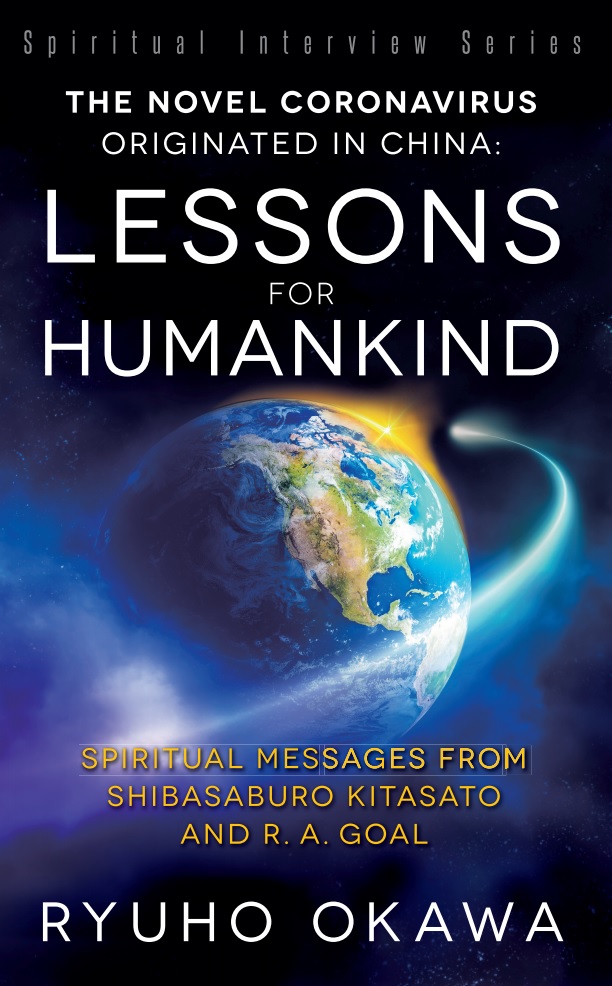 This book records spiritual messages from Shibasaburo Kitasato and R. A. Goal which was recorded in March 2020.
Shibasaburo Kitasato, a bacteriologist who contributed to discovering diagnosis for plagues in the world, gave his opinion on the coronavirus from a professional perspective. In the spiritual message, he said, "The virus is highly likely to be man-made and used as a biological weapon. Eventually, the death toll in the world will…" Like so, he mentioned astonishing facts.
R. A. Goal, a space being, has revealed that it is closely associated with the outbreak of the coronavirus, and its contents have already been published—Spiritual Reading of Novel Coronavirus Infection Originated in China in April this year. Furthermore, R. A. Goal revealed surprising facts about China's hidden intention behind this outbreak and predicted what would happen in the world, and disclosed that World War III in disguise has already begun and the world is at a pivotal point.
But that's not all. This book is also imbued with hopeful messages. Only when humanity learns what we are to learn from this coronavirus pandemic, can we escape this worldwide crisis and create a new age. We hope that you will take this opportunity to read this book and learn together—this is also the author's wish.
Okawa is the Master of Happy Science, a religion founded in 1986 and now joined by people in more than 100 countries across the world. As of July 2020, he has given over 3,000 lectures and has published a total of more than 2,700 books worldwide, many of which are translated into 31 languages. Among these books, 500 of them are the Spiritual Interview series recorded through Okawa's unparalleled spiritual ability. He can summon the spirit of any deceased person or any guardian spirit of a living person, as well as converse with space beings by use of telepathy.
List Price: $13.95
Paperback: 228 pages
Publisher: HS Press (July 29, 2020)
Language: English
ISBN-10: 194386988X
ISBN-13: 978-1943869886