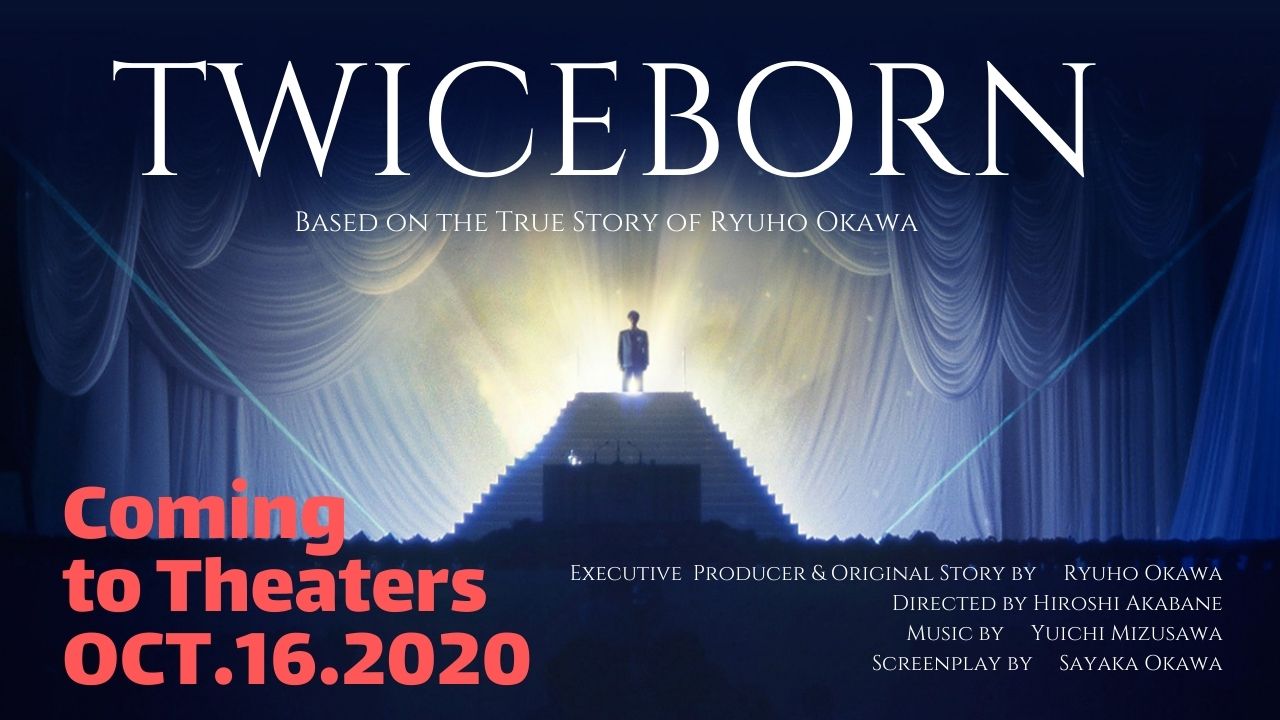 Locations and Dates
Click for further information on TWICEBORN. Below are the locations and dates. Search your nearest theaters!
United States and Canada

CITY
THEATER
ENGLISH SUBTITLE DATES
San Diego, CA
AMC Fashion Valley 18
OCTOBER 16th, 2020
Orange County, CA
AMC Orange 30
OCTOBER 16th, 2020
Tampa, FL
Studio Movie Grill Tampa
OCTOBER 16th, 2020
Schaumburg, IL
AMC Streets of Woodfield 20
OCTOBER 16th, 2020
New Jersey, NJ
AMC Newport Centre 11
OCTOBER 16th, 2020
San Francisco, CA
Century 20 Daly City and XD and IMAX
OCTOBER 16th, 2020
Honolulu, HI
TBD
OCTOBER 16th, 2020
Toronto, ON
Cineplex Cinemas Yonge-Dundas
OCTOBER 16th, 2020
Vancouver, BC
Cineplex Odeon International Village Cinemas
OCTOBER 16th, 2020
Atlanta, GA
AMC North DeKalb 16
OCTOBER 23rd, 2020
Los Angeles, CA
TBD
OCTOBER 23rd, 2020
New York, NY
TBD
OCTOBER 23rd, 2020
*The dates may change so please check the theaters or the official website.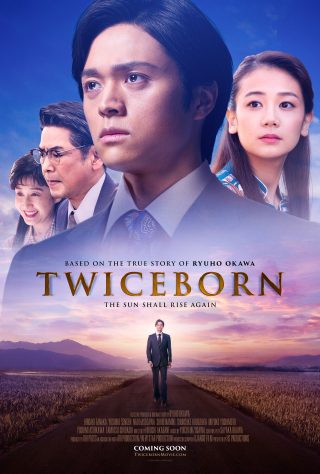 Twiceborn
EXECUTIVE PRODUCER & ORIGINAL STORY BY
Ryuho Okawa

SCREENPLAY BY
Sayaka Okawa

DIRECTED BY
Hiroshi Akabane

MUSIC BY
Yuichi Mizusawa

STARRING


Hiroaki Tanaka, Yoshiko Sengen, Nao Hasegawa, Shiro Namiki, Shunsuke Kubozuka, Miyoko Yoshimoto, Yoshimi Ashikawa, Tamotsu Ishibashi


RUN TIME
135 minutes

MUSICS
Words and Music by Ryuho Okawa
♪Becoming Buddha
♪The road to Master
♪Regretful Love
♪My dearest Chiaki
Available on ITUNES, AMAZON, and SPOTIFY! Click here!