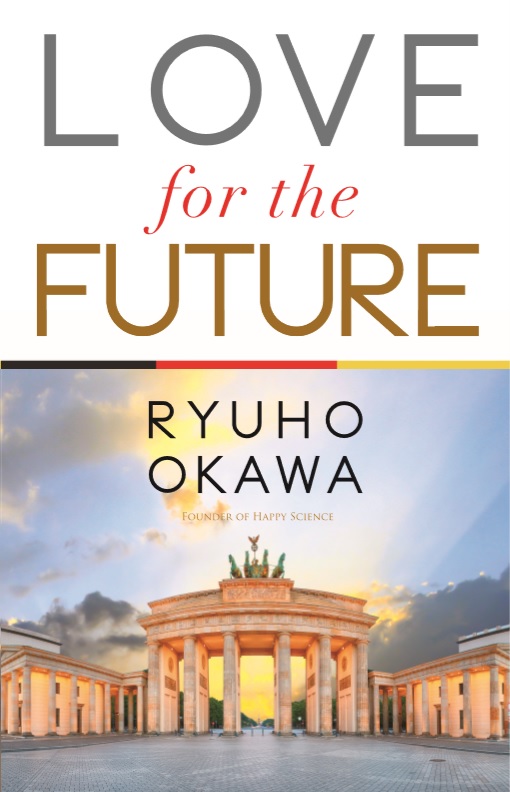 On October 7, 2018, in Berlin, author Ryuho Okawa gave a bold and brave message to the people of Germany and the world in a lecture called, "Love for the Future," which is now published in this book in your hand by the same title, with his responses to questions he received from the audience.
In the thirty years that Happy Science has worked actively in Japan and around the world to foster ideas and ways of thinking which promote the creation of a better world, Germany and the countries of Europe have developed spiritually. Realizing this inspired Okawa to speak of the time that has now come for the German people to unshackle their hearts from feelings of atonement and remorse about the deeds committed by Hitler and the Nazis, and to embark on a new future with hope in their hearts. In these pages, you will discover the whereabouts of Hitler's soul in the other world.
The decision to support the world's freedom, democracy, and belief in God is the choice that the people of the world must now decide to make. The diplomatic and economic policies taken by China, an emerging superpower, have instead been working in opposition to these ideas and suppressing the Chinese people, and the current Chinese regime is working to spread this system to its neighboring countries and even more widely on a global scale. Around the world, close diplomatic and economic ties between countries and this regime based on disbelief in God are being built. The spread of such a form of government around the world would thwart the happiness of humanity from making further growth, says Okawa.
Liberating ourselves from the shackles of twentieth century totalitarian ideology, putting an end to acts of infringement against human rights by a totalitarian-communist regime, and preventing the emergence of a third world war is what the world needs to think about now. These are the messages to the German state and the world that is discussed in this book from a historical and political perspective, as well as from the perspective of what God wishes for the people of the twenty-first century to follow. Readers are sure to feel God's universal and current love for humankind through the words of the author in this book.
List Price: $9.95
Paperback: 61 pages
Publisher: HS Press (January 7, 2019)
Language: English
ISBN-10: 1943869480
ISBN-13: 978-1943869480