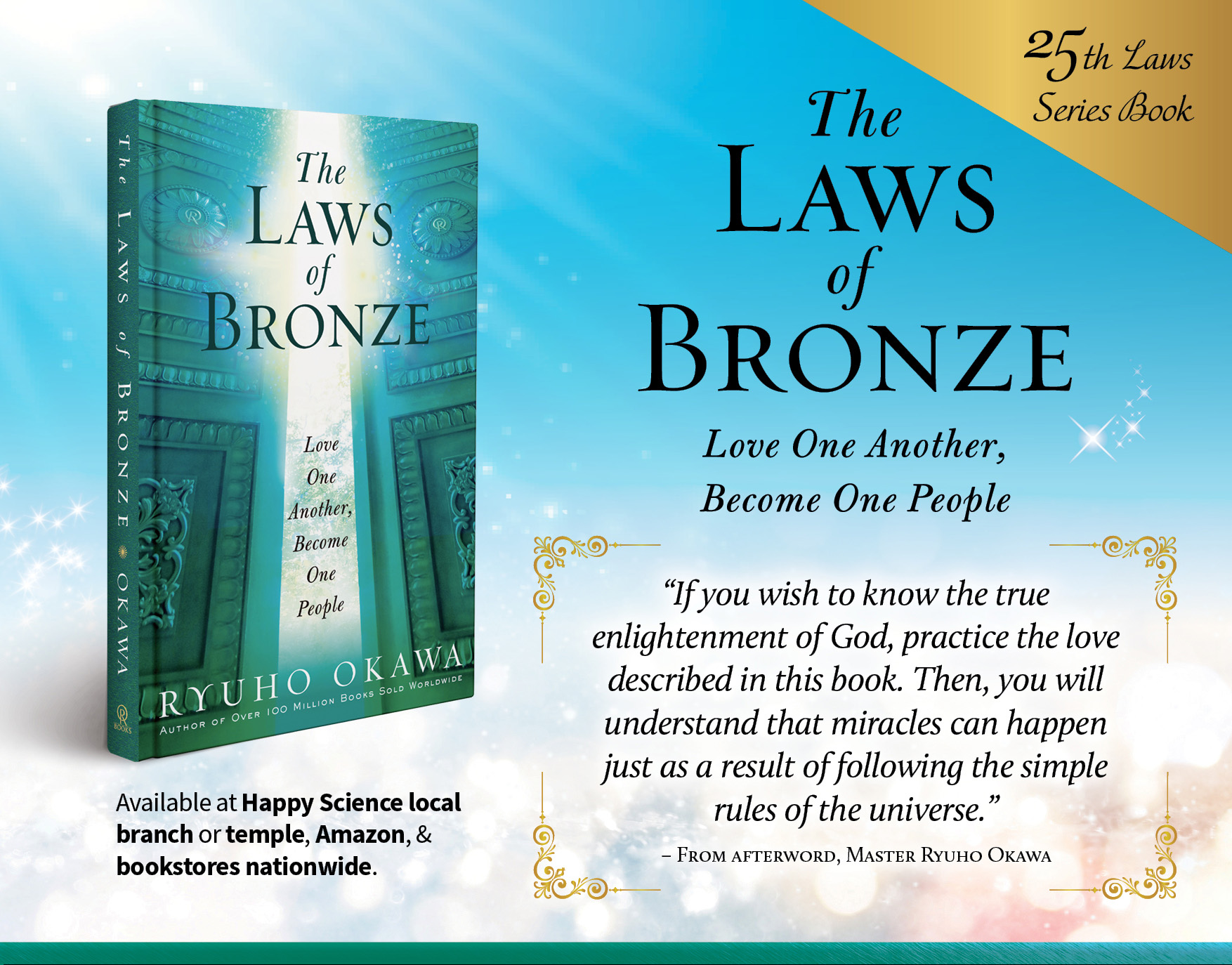 AWAKING TO YOUR ORIGIN, LOVING ONE ANOTHER
We humans all have different languages, skin color, background, religions, nationalities…
Even though we may seem different, we came from the same origin.
The True God. The Universal God. The God of all religions. The God of all gods. The One and Only Supreme God beyond all traditional religions.

What is it that connects us all together as one?
It is 【LOVE】. It is 【FAITH】

Love the many people you meet throughout your life, regardless of whether they bring you any benefit.
Love them just as God love you. Love unites us all.
True faith is what separates humans from animals.
Faith is what will elevate your mind, heart and soul to heights beyond your dreams and imagination.
Faith is what creates miracles.
And faith is the magic and the divine power that heals all illnesses and overcomes all suffering, pain and misfortune.
Faith is love. Faith is light. Faith is the Truth.
Faith is your one and only connection to God Himself, the Almighty Power beyond all universes.


This book, "The Laws of Bronze" will help you push open the door to the divine world, the vast universe. Entering this door protects the realm of faith from the secular world. Instead of falling in line with "common sense," we must spread this new "common sense." With courage and enthusiasm, make up your mind and enter the path of faith.


Chapter One "How to Develop your Passion"
Chapter Two "The Spirit of Self-Sacrifice"
Chapter Three "Bronze Doors"
Chapter Four "The Opening of the Space Age"
Chapter Five "The Power to Spread Love"


"Young people in particular may fret over differences in comparison to others, but it is fine to be different from others. Even if people are different and not the same as others, everyone is precious; they are equal in their value."

From Chapter One "How to Develop your Passion"
List Price: $15.95
Paperback: 208 pages
Publisher: Irh Pr Co Ltd (March 15, 2019)
Language: English
ISBN-10: 194212550X
ISBN-13: 978-1942125501
Ryuho Okawa's Laws Series
The Laws Series is an annual volume of books that are mainly comprised of Ryuho Okawa's lectures on various topics that highlight principles and guidelines for the activities of Happy Science every year. The Laws of the Sun, the first publication of the laws series, ranked in the annual best-selling list in Japan in 1994. Since then, all of the laws series' titles have ranked in the annual best-selling list for more than two decades, setting socio-cultural trends in Japan and around the world.