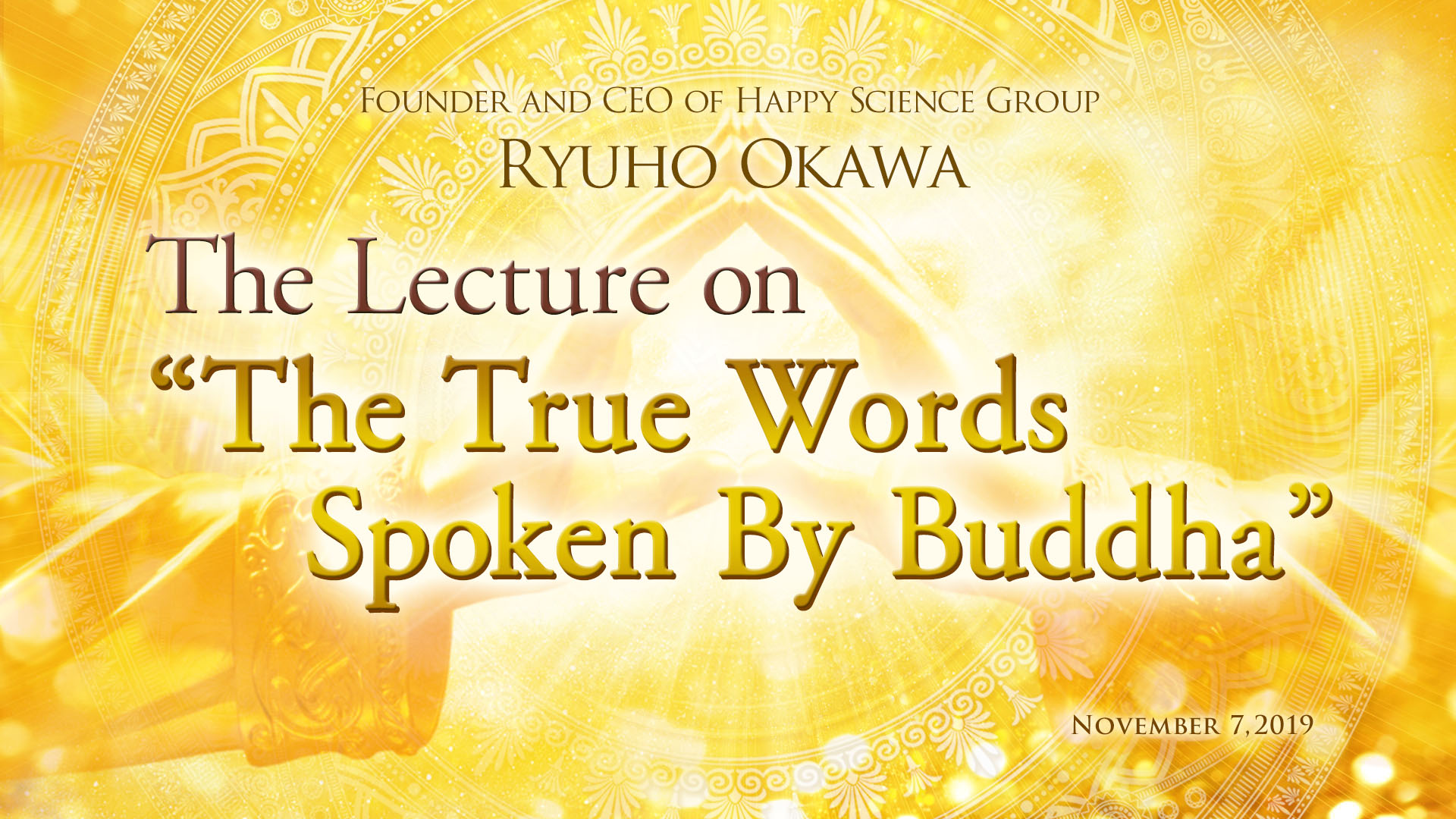 Category: Lecture
Recorded: November 7, 2019
Available at branches, local temples, main temples
MUST WATCH!

The powerful spiritual vibration of Primordial Buddha's words.

"The Lecture on 'The True Words Spoken by Buddha'" (97 min).

What is Happy Science's fundamental sutra?

In principle, members recite this fundamental sutra, 'The True Words Spoken By Buddha' every morning and every evening.
By doing so, knowledge of the Buddha's Truth is deepened, leading toward living a brighter life
with a mindset aligned with the heavenly world.
You can harmonize your mind by looking deeply into yourself through self-reflection or meditation after the recitation.
All members can receive The Dharma of the Right Mind, which is one of the fundamental sutra books of Happy Science.
This sutra will become the main pillar of one's religious life.
This time, we were given this precious and historical lecture with its powerful spiritual vibration of Primoridial Buddha's words.

Points

● Explanations on the seven colors of light etc which are different from the previous English translation of The Dharma of The Right Mind.
● What is the difference between Love and Mercy? And Real human being and false human being?
● What Master's Will is included in this powerful sutra?
● You can understand deeper of the meaning of this sutra!!

and more…

Please contact your nearest branches, local temples, main temples to learn more.

< Recommended Books>