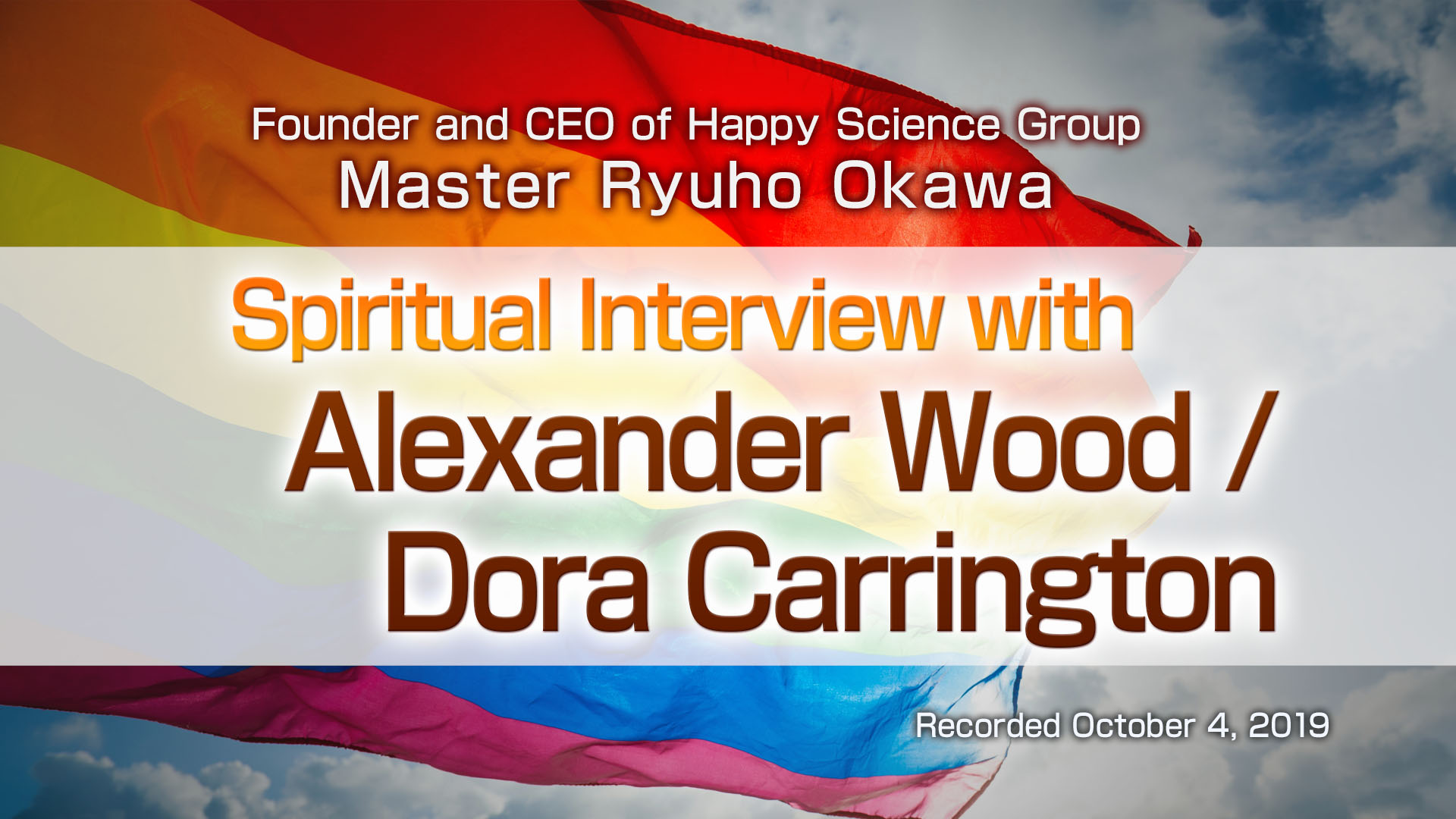 Category: Spiritual Message
Recorded: October 4, 2019
Available at branches, local temples, main temples
What is spiritual messages?

Master Ryuho Okawa is capable of summoning any spirit from anywhere in the spirit world. He can then convey messages from these spirits through his vocal chords. These messages are recorded publicly, in front of an audience. In most cases, several interviewers engage in dialogue with the spirits by asking them questions. Master Okawa can also summon the guardian spirits of people who are living today and reveal their subconscious thoughts.
Master Ryuho Okawa summoned the spirit of Alexander Wood and Dora Carrington (120 min) to ask Where do the pioneers of LGBT exist and what they are thinking.
These spiritual messages revealed the ideal of Alexander Wood, who established the Gay Town in Toronto, and queries about "good and evil of LGBT from God's view" from Dora Carrington.
Alexander Wood (1772 – 1844): a Scottish merchant and magistrate in Upper Canada who was the center of a sex scandal in 1810. There is a statue of him in Toronto's Church and Wellesley gay village and is considered as a forefather of Toronto's modern gay community.
Dora Carrington (1893-1932): moderately famous English painter and decorative artist and is associated as one of the early influences of the LGBT movement. She had a husband who was gay and she was known to be bisexual. She committed suicide at the age of 38.

● Where does he, the founder of Gay Town live right now?
● How does he think about himself? What does he want?
● Are there borders in the LGBT spirit world?
● Why did she came to see Master?
● What points distinguish heaven or hell for the LGBT people?
and more…

【Specifically Recommended to…】
Not only the members of Happy Science but also those who have LGBT friends or family, who want to know the true essence of LGBT, who live in a country where LGBT is in high interest, etc.
< Recommended Books>
"Spiritual Messages from Oscar Wilde-Love, Beauty, and LGBT"