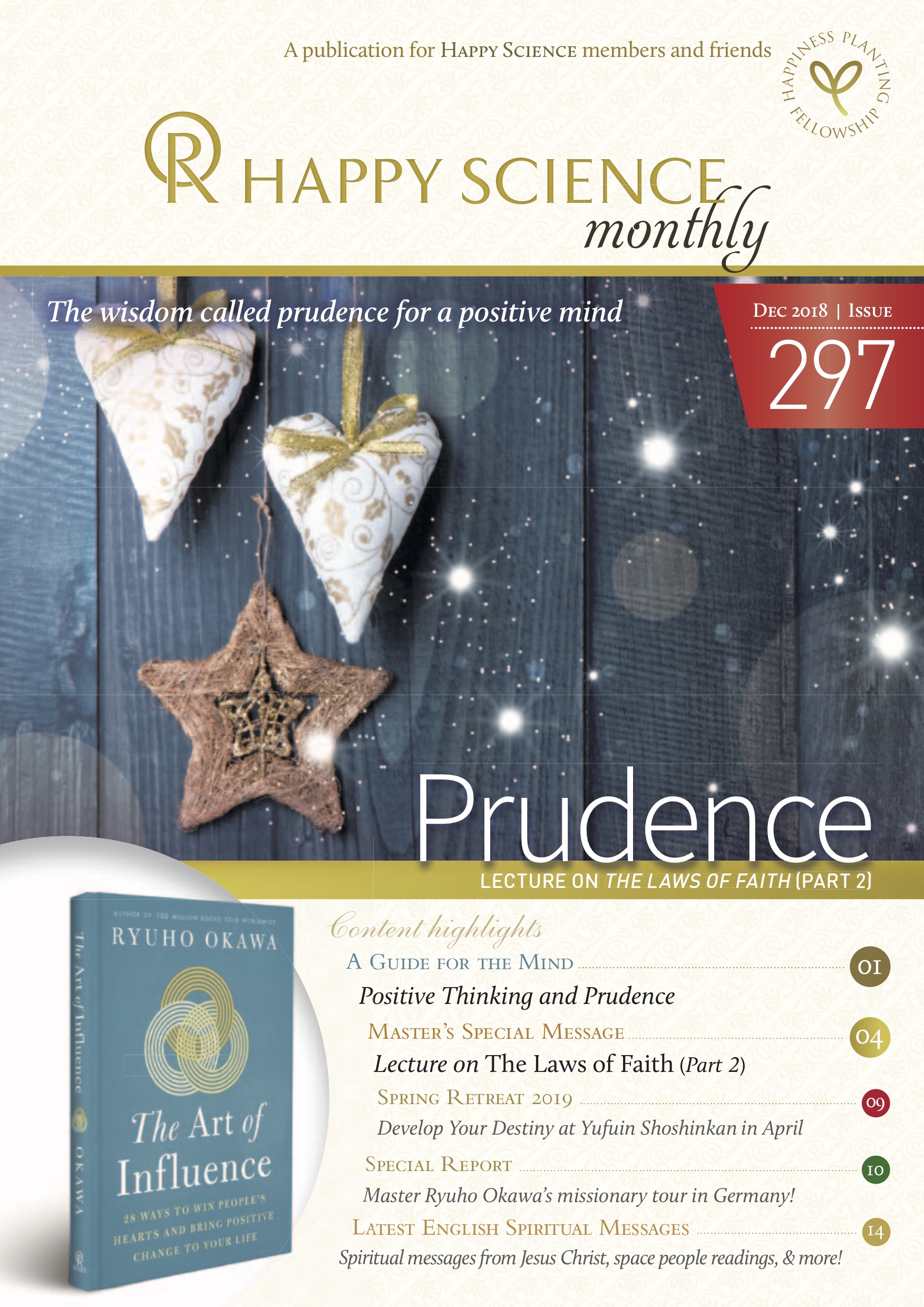 HAPPY SCIENCE Monthly 297
Content highlights
● A Guide for the Mind:Positive Thinking and Prudence
● Master's Special Message:Lecture on The Laws of Faith (Part 2)
● Spring Retreat 2019:Develop Your Destiny at Yufuin Shoshinkan in April
● Special Report:Master Ryuho Okawa's missionary tour in Germany!
● Latest English Spiritual Messages:Spiritual messages from Jesus Christ, space people readings, & more!
We also have a print-edition with full-content articles available at your local temple.
Please contact us to receive the latest issue!
Find your nearest Happy Science Temple
Be a Member of Happy Science