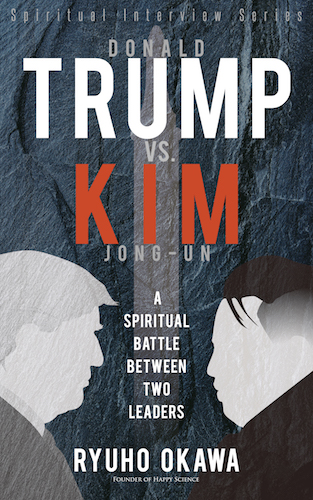 Who will pull the trigger first, Kim Jong-un or Donald Trump?
The North Korean issue is entering the final phase.
Happy Science conducted spiritual interviews with the guardian spirits of Kim Jong-un and Donald Trump on August 29th, the day North Korea launched a missile over Japan. This book tells Kim Jong-un's scenario and the crucial points of Donald Trump's strategy.
Here is the top-secret information to the North Korean issue.
List Price: $9.95
Paperback: 170 pages
Publisher: HS Press (October 13, 2017)
Language: English
ISBN-10: 1943869278
ISBN-13: 978-1943869275