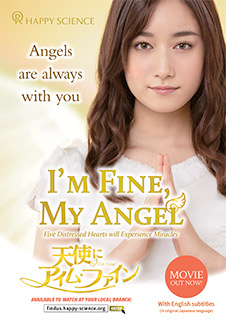 A new booklet on our newest movie, I'm Fine, My Angel is now available to read online. There are many information of the movie, including a special interview with Kirara, the actress who plays the role of the angel. You may also use this book to introduce the movie to your family and friends.
Remember that angels are always with you!
Contents
● Synopsis and highlights of the movie
● Introduction of the five key characters
● Special interview
● Books related to the movie
…and more!
We also have a print-edition with full-content articles available at your local temple.
Please contact us to receive the latest issue!