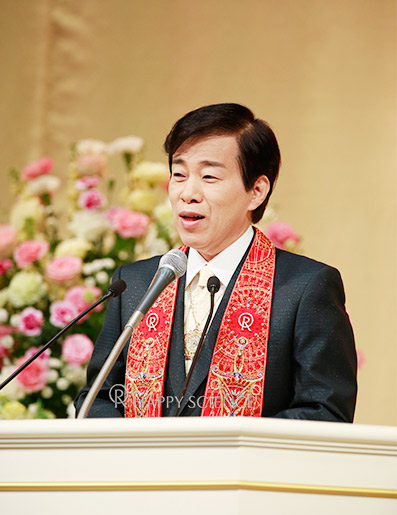 Master Ryuho Okawa gave a grand lecture for his book, The Laws of Justice at the Pacifico Yokohama on Saturday, January 9th. This lecture was broadcasted live to locations all over Japan. At the venue Pacifico Yokohama, there were booths set up from various Happy Science groups such as the special booth for the movie "I'm Fine" set to release this spring. About 5000 visitors came in high spirits.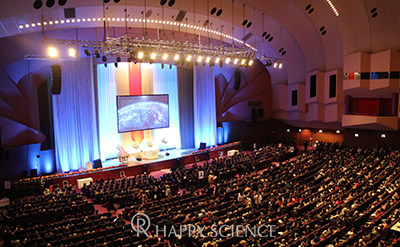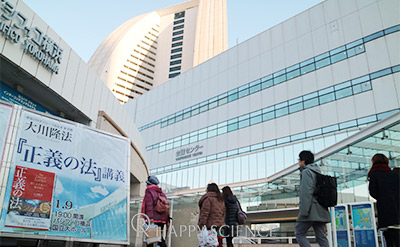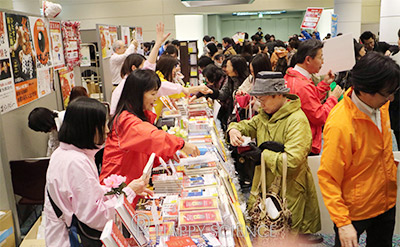 When it was finally time for the lecture, Master Ryuho Okawa took the podium as he was greeted with applause and a standing ovation from the audience. During his lecture, he touched upon the following topics:
・35th anniversary of the Great Enlightenment and 30th anniversary of Happy Science
・Happy Science predicted from the beginning that the world will be in chaos
・The meaning behind the North Korean nuclear tests
・The evaluation of the Abe administration and the Japan-Korean agreement on the comfort women issue
・What to think about Japan's constitutional reform
・Cause of religious conflict and its solution
・Now is the time to practice the contents of The Laws of Justice
The video of this lecture will be available starting sometime in February, in all Happy Science temples and branches around the world.
Please visit your nearest local temple or branch.
Some Comments from Attendees
●The lecture was easy to understand. I would like to seriously contemplate a revolution I can start, and take action accordingly. (Female, 70s)
●I am confident that only Master Ryuho Okawa can say the right things. (Female, 40s)
●I now know that we, Japanese citizens, must hold some recognition of what the proper politics and laws are for this new era. We cannot just sit back and observe the vague politics that have fooled us up to this point. We must gain the wisdom to see the truth. (Male, 20s)
●"Only God who has watched over humanity for so long can preach justice." I was inspired by those words. (Female, 30s)
●I learned about Japanese and world affairs in more depth. I was able to recognize what justice is for Japan and for myself. (Male, 20s)
●I managed to grasp the current situations around the world. Now, I have a clear understanding. I hope the Happiness Realization Party does its best for the happiness of Japan and the world. (Female, 70s)
●I was given the courage to continue to say the right things! (Female, 30s)
●He touched upon topics on the news I have been concerned about. They were explained in a simple way. The lecture was a great learning experience for me! (Female, 20s)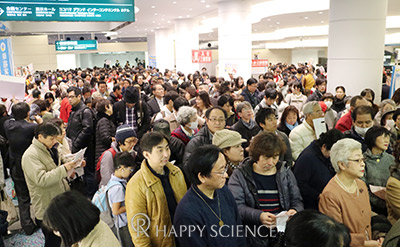 Related articles
Flash Report: The 2015 El Cantare Celebration lecture titled,To The World We Can Believe In