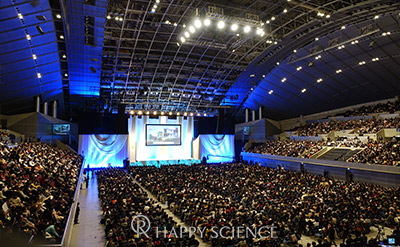 Master Ryuho Okawa gave a lecture, To The World We Can Believe In, at the El Cantare celebration in the Makuhari Messe Hall, Japan on Tuesday, December 15th, 2015. This lecture was broadcasted live to 3,500 locations all over the world. About 7,000 gathered at the venue that day.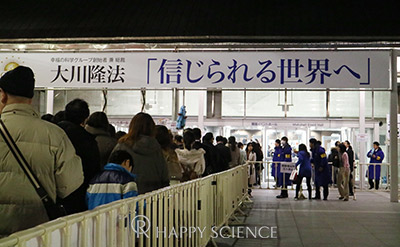 A Celebration to Conclude the Year
At the venue, there were booths set up from various Happy Science activities such as IRH Press, Happiness Realization Party, and Happy Science Academy. These booths entertained the visitors by introducing their activities. Much of the crowd was in high spirits, and many received an audio CD version of The Laws of Justice (the audio CD set is available only in Japanese, the book will be available in English in early 2016) at the IRH Press booth. Also, some became members or devoted to the three treasures before the lecture, and were waiting in anticipation for Master's words. As the time drew closer, an image video and sacred song played as all had a sense of unity waiting for Master's appearance.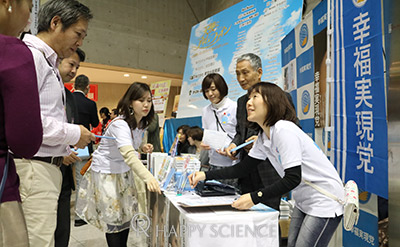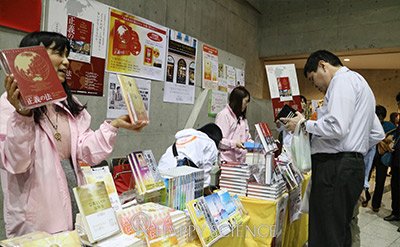 To the Confused World: A Message for the Future
Master Okawa stood at the podium in a shower of applause. He touched on various issues such as "academia that denies God," which are spreading throughout modern leading nations. Master explained that it is the mission of Happy Science to tell "what is right" and "how God views" in contrast to the academia.
Master pointed out that the dispute between religions nowadays comes from the characteristics in the era and region they were established in. He mentioned how important it is for the teachings of Happy Science, the new compass for humanity, to overcome the oppositions of older religions and build a world that we can believe in. Lastly, he explained how "love to spread the truth" is "the holiest love" and called for each person to continue shining his or her Godly light within to light the darkness in the world.
The attendees were left inspired, even after the lecture. They discussed with each other their gratitude for Lord El Cantare, Master Ryuho Okawa, and renewed their vows to spread the Truth. There are many other teachings available that are necessary for humankind to bring prosperity to Japan and the world, so please visit your nearest local branch or temple.
The lecture, ,To The World We Can Believe In is available to watch at Happy Science temples and branches around the world.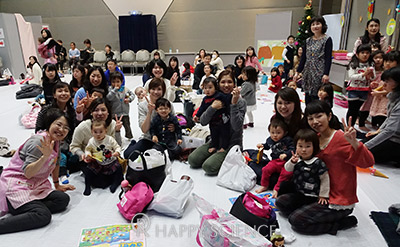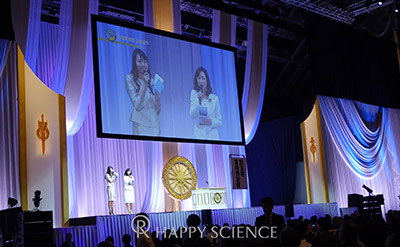 Some Comments from Attendees
●I brought my mother who had a painful hip and difficulty walking. But after the lecture, she was able to walk up the stairs with ease! It is a miracle. (Female, 50s)
●I have participated numerous times. It is amazing how global the scale is! Buddhism and Christianity are outdated, but Master's lecture is up to date and with the times! I was inspired. (Male, 30s)
●"Start by believing." These words left an impact on me. I reflected on myself to see what actions I can take to achieve this. (Male, 30s)
●I think I realized why I was born in this era. (Female, 30s)
●It seems next year will be turning point. I am looking forward to it. (Male, 40s)
●Today, I once again saw that Happy Science is the only place that accepts all sciences, religions and ideas around the world. (Male, 20s)
●We were told to decide what we ought to do. Seeing Master Okawa giving his all brought me to tears. (Female, 80s)
●I was touched. The only thing for me to do is to achieve my mission. I will give gratitude and return Master's kindness. (Male, 60s)