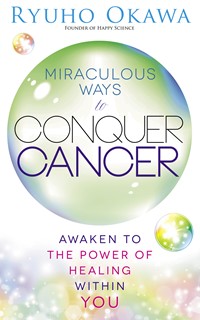 Awaken to the Power of Healing Within You
This book shows that it is the state of our mind that causes cancer, and offers helpful tips for curing illness based on a spiritual perspective of life. Topics include:
* The true nature of cancer
* Fighting illnesses with mental attitudes
* Internal organs have their own consciousness
* Three effective approaches to conquer cancer
* Generating healing power and triggering miracles
This eye-opening book also contains Master Ryuho Okawa's spiritual diagnosis of real-life cases of illnesses. Find out how you can conquer illness by awakening to the healing power within.
"I believe that once you have finished reading this book, you will find it impossible to return to your old self, for you have now learned the secrets that run through this world and the other."
–Ryuho Okawa, Afterword
List Price: $14.95
Paperback: 138 pages
Publisher: IRH Press Co., Ltd (February 24, 2015)
ISBN-10: 1941779441
ISBN-13: 978-1941779446
External Resource